A workshop is not complete without an air compressor – the ultimate piece of machinery that offers endless possibilities. From powering pneumatic equipment to blowing up tires, this device is an essential tool for countless purposes. It is no surprise then that air compressors have become a must-have in any DIYer's arsenal.
An air compressor draws air into its tank and forces it to condense. Afterwards, this condensed air is put to use with tools like hammering nail or spraying paint. It can also be used to fill tires or activate pneumatic tools and machinery.
An air compressor can be used to operate a range of air tools, which necessitate pressurized air to operate. A great benefit of these tools is that they pack plenty of power and are highly efficient. Air tools can tackle many different jobs, including sanding, drilling, cutting, and grinding.
An air compressor can be a great time-saving tool for those who frequently inflate tires, such as bicyclists and ATV owners. In just a few moments, one can power up their tires to the optimal pressure without having to exert energy manually. This can be especially beneficial for vehicles that don't get used often, as it means they stay prepared for the occasions they are used.
An air compressor plays a crucial role in powering pneumatic tools, which rely on compressed air to drive them. These high-powered tools are useful for executing a range of tasks, like drilling, sanding, and cutting. All in all, compressed air is a dependable source of strength that can help get the job done.
Many industries utilize air compressors to drive air-powered hoists, a necessary instrument when the aim is to lift and transition hefty loads, such as motors and complicated machines components. This mechanism requires a particular amount of pressure to properly execute its task, which an air compressor is precisely designed to provide.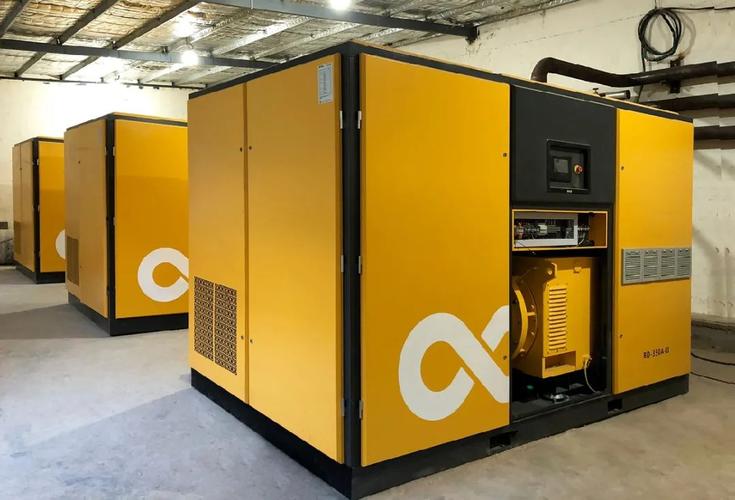 All types of heavy vehicles, from shiny cars to sturdy boats, can be hauled using the help of an air-powered winch. To make this marvel of mechanical ingenuity possible, an air compressor is utilized to generate ample pressure for the winch to function effectively.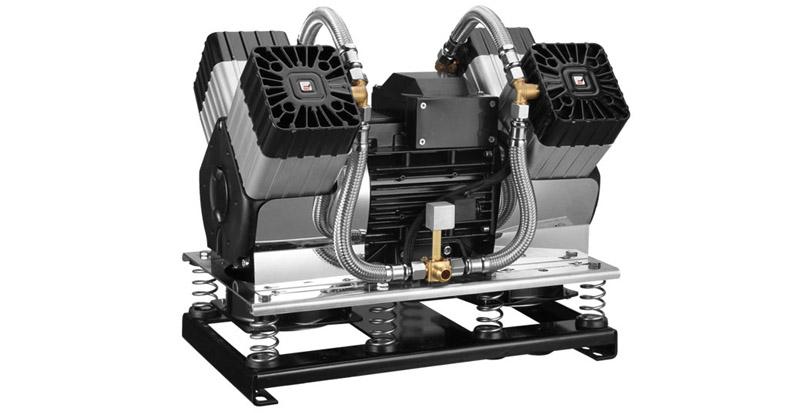 A powerful burst of compressed air, supplied by an air compressor, is essential for operating air-powered jackhammers – invaluable tools used for shattering concrete and other tough surfaces. Without the compressor's supplying this strong gust of pressure, it would be impossible to put the jackhammer into action.

Air compressors are a vital tool for any workspace. From air powered hoists and winches to air tools and pneumatic tools, they offer an expansive range of functions that can be utilized in virtually any given environment. With the versatility offered by these devices, it is not surprising they have become a must-have in most workshops.

Air compressors have carved out a niche as one of the most multi-functional pieces of equipment used across diversified industries. Undeniably handy in powering pneumatic tools and inflation of tires, air compressors lend their capabilities to various professional and commercial purposes. From auto repair to home upgrade projects or medical facilities, the applications of these tools are exponentially increasing, making them invaluable tools for better productivity and practicable efficiency. This piece will explore the range of air compressor uses and analyze how they influence successful operations.

Air compressors are invaluable tools when it comes to equipping workstations with power for pneumatic tools. These tools, like nail guns, staplers, and drills, employ the force of compressed air to accelerate the speed of many laborious tasks on both a construction and industrial level. But that's not all! Air compressors also serve a purpose in automotive businesses, providing energy for air wrenches and ratchets. Finally, one cannot forget about the classic air compressor job: inflating tires, inflatable toys, and other blow-up objects – critical for all auto repair shops.

Air compressors are a versatile tool in the medical field, providing assistance with breathing, delivering oxygen to patients, and even helping prevent bedsores. Oxygen concentrators are powered by air compressors, allowing those in need to access a consistent supply of oxygen. Meanwhile, nebulizers and inhalers are also powered by these compressors, as well as air mattresses used in hospitals and nursing homes to protect patients from bedsores.

For those looking for a power-up in their home, air compressors are a perfect tool. With their impressive pumping power, they can be used to give more oomph to air tools, such as nail guns and staplers. In addition, they can be utilized to inflate sports equipment for kids and adults alike: basketballs, footballs, and even air mattresses for camping and other exciting outdoor adventures.

Air compressors have a myriad of applications beyond the commonly known consumer and home uses. For instance, they are often employed in the industrial sector to operate large-scale machines like saws, presses, drills, as well as for driving cleaning tools such as pressure washers and vacuums. They are also renowned for powering paint spraying equipment and other industrial apparatuses.

A reliable and efficient asset for numerous industries, air compressors have proven to be a cornerstone of productivity, increasing operational efficiency while decreasing costs. From automotive repair to medical care, the applications of compressed air are far-reaching and essential in a myriad of commercial and industrial endeavors. Versatile and dependable, air compressors are a must-have in any setting.

Post time: 2023-07-23
Related Product

Warning: Use of undefined constant rand - assumed 'rand' (this will throw an Error in a future version of PHP) in /www/wwwroot/www.sunritamachinery.com/wp-content/themes/msk5/single.php on line 69