B67C Pneumatic Chipping Hammer
Product description:
The B67C crusher is made from Canada. Denver pneumatic Group company mature technology, with compressed air as a power crushing tool, can efficiently complete reinforced concrete, rock, leach, etc crushing work, with more horsepower, higher efficiency, longer life and other characteristics, especially suitable for special the crushing operation of large, thick and hard objects is mine, bridge, road, municipal construction and so on ideal tool for foundation construction.
Applications:Construction and installation work to break concrete, frozen soil and ice, mining soft rock, demolition of walls, pavement, cement, etc;
Function:
High Power High Productivity
Long piston stroke provides superior impact energy.
High Durability Easy Maintenance
Reinforced cup retainer for high durability
Replaceable bushing to protect wear of cylinder.
Simple structure for less maintenance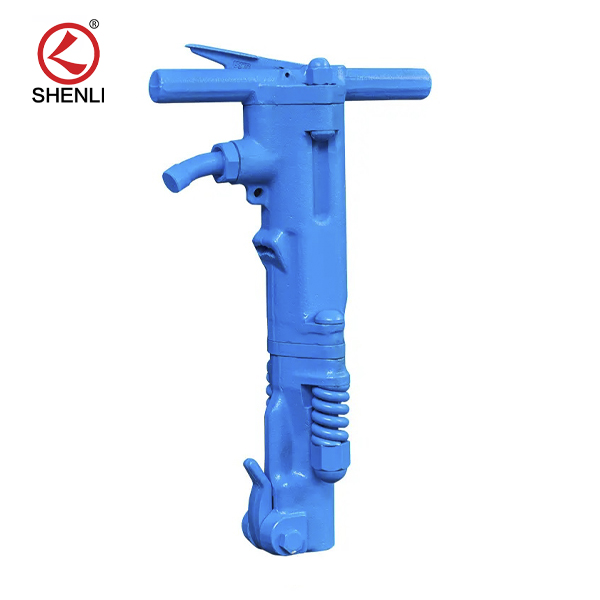 Technical parameter:
Model
B67C
N.W.(Kg)
30
Length(mm)
615
WorkingAir Perssure

(Mpa)

0.63
Percussive Energy

(J)

37±10%
Percussive Power

(KW)

0.9±10%
Percussive Frequency

(Hz)

24±5%

Air

Consumption

L/S

42±15%

Air Tube Lnner Diameter

mm

19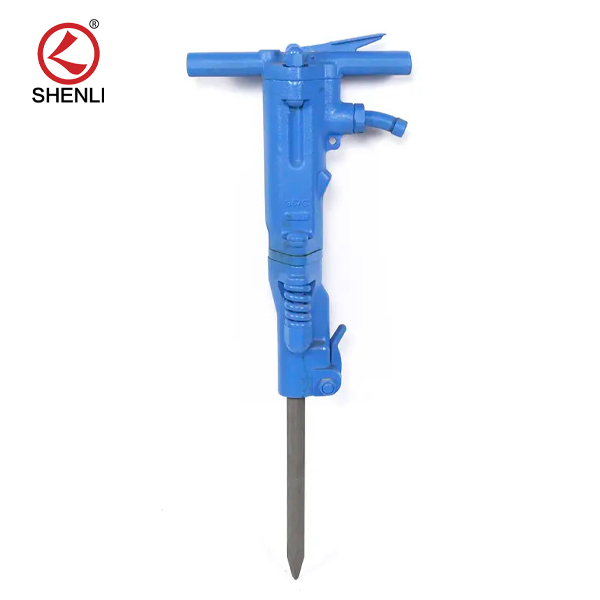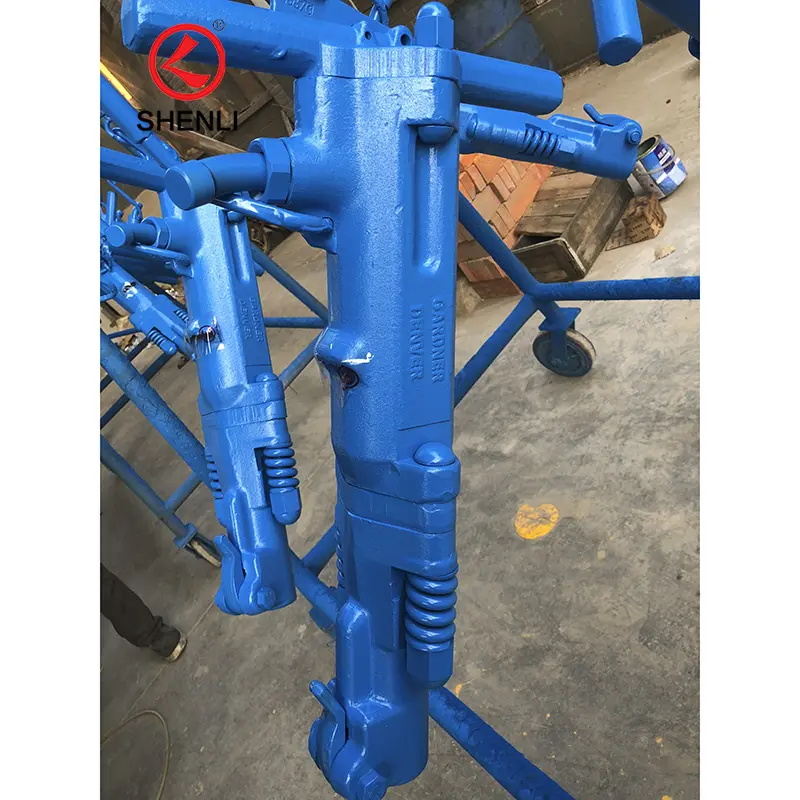 Prepare yourself for a revolutionary solution to all your crushing needs with our groundbreaking product: The B67C Crusher. Created by Denver Pneumatic Group Company – experts in their field with years of experience and knowledge- this powerful device is reliable, efficient and effective. Its compressed air power source makes light work out of crushing reinforced concrete, rock and leach which makes it a valuable investment for any construction site.
The exceptional feature that sets The B67C Crusher apart from others on the market is its astonishing power output; boasting more horsepower than any comparable device available today- enabling you to tackle even the most challenging materials with ease. Moreover its impressive efficiency means you can expect faster results without compromising accuracy or quality- a perfect choice when time is of the essence. Besides being a powerful tool The B67C Crusher boasts an extended lifespan – saving users money over time by avoiding frequent replacements. Finally it excels at special crushing operations requiring handling large, thick or hard objects – proving to be an ideal and versatile product for all your crushing needs.
Construction projects require specialized equipment to increase productivity while reducing manual labor involved in various processes like foundation construction,mining operations including bridge building , road constructions, municipal applications that depend on rock and concrete crushing jobs. One tool that stands out from the rest is the B67C Crusher; designed to make crushing rocks and concrete easy by reducing manual labor and delivering a safe working environment.
The machines versatility makes it an ideal solution for a wide range of industries that need dependable rock crushing capabilities without investing in expensive equipment.
Designed with lightweight material that makes it easy to transport between work sites where needed coupled with its simple operation mechanism.
Unlike other crushing machines The B67C Crusher requires minimal set up or installation procedures. It has been designed to be user friendly for people with little experience operating similar machinery effectively.
Another unique aspect of this machine is its state of the art safety mechanisms incorporated into its design to ensure operators are protected from unforeseen accidents while using the device; noise pollution has also been minimized through sound insulation within its structure
Additionally it offers versatility beyond just rock and concrete crushing without compromising on efficiency; Its valuable for tasks like trench excavation,foundation subsidence,tunnel excavation among others.
In conclusion the B67C crusher proves a reliable solution for anyone after dependable crushed rock capabilities without sacrificing safety or efficiency across various sectors including but not limited to foundation construction,mining operations including bridge building , road constructions, municipal applications that depend on rock and concrete crushing jobs. With its customizable chisels designed to fit unique work demands, the B67C Crusher stands out as a true game-changer in the crushing industry. This advanced machine's mature technology guarantees outstanding efficiency and powerful performance capable of transforming your business operations or construction projects.
Its simplicity and resilience make it an ideal solution for any professional or individual seeking dependable crushing equipment that will stand the test of time. Don't hesitate; make your mark by investing in this exceptional device today!
---
Previous:
YT29A Air Leg Pneumatic Rock Drill
---