B87C Pneumatic Pick Air Shovel Cement Crusher
Product Description:
The B87C crusher is made from Canada. Denver pneumatic Group company mature technology, with compressed air as a power crushing tool, can efficiently complete reinforced concrete, rock, leach, etc crushing work, with more horsepower, higher efficiency, longer life and other characteristics, especially suitable for special the crushing operation of large, thick and hard objects is mine, bridge, road, municipal construction and so on ideal tool for foundation construction.
Applications:Construction and installation work to break concrete, frozen soil and ice, mining soft rock, demolition of walls, pavement, cement, etc;
Function:
High Power High Productivity
Long piston stroke provides superior impact energy.
High Durability Easy Maintenance
Reinforced cup retainer for high durability
Replaceable bushing to protect wear of cylinder.
Simple structure for less maintenance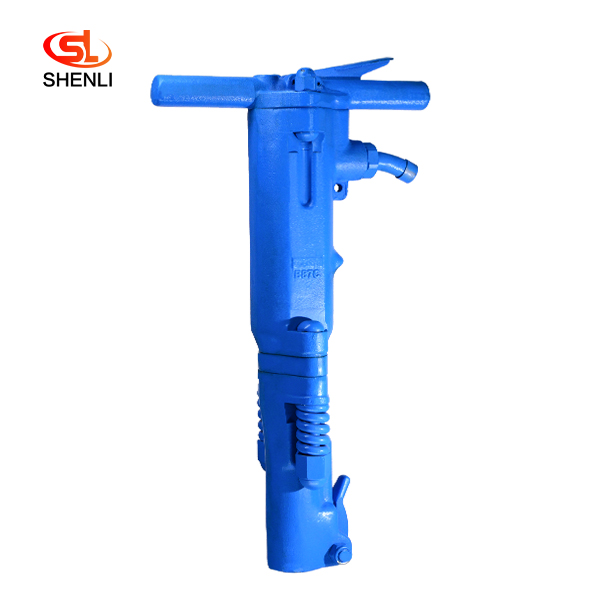 Technical parameters:
| | |
| --- | --- |
| Product Model | B87C |
| Weight(KG) | 39 |
| Length(MM) | 688 |
| Working air pressure(MPA) | 0.63 |
| Impact energy | 37±10% |
| Impact power | 0.9±10% |
| Impact frequency | 24±10% |
| Air consumption | 42±15% |
| The inner diameter of gas pipe | 19 |
| Brazing tail specification | 32×152 |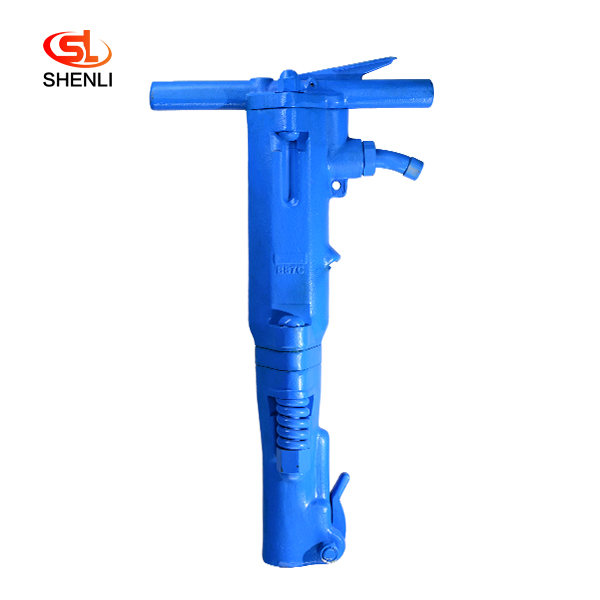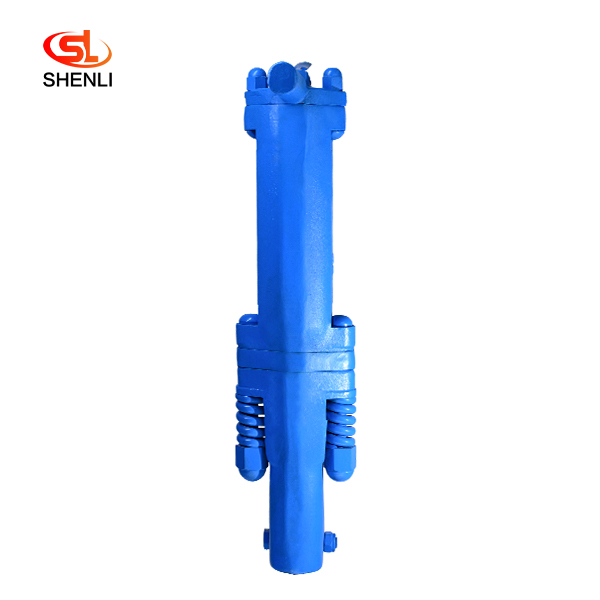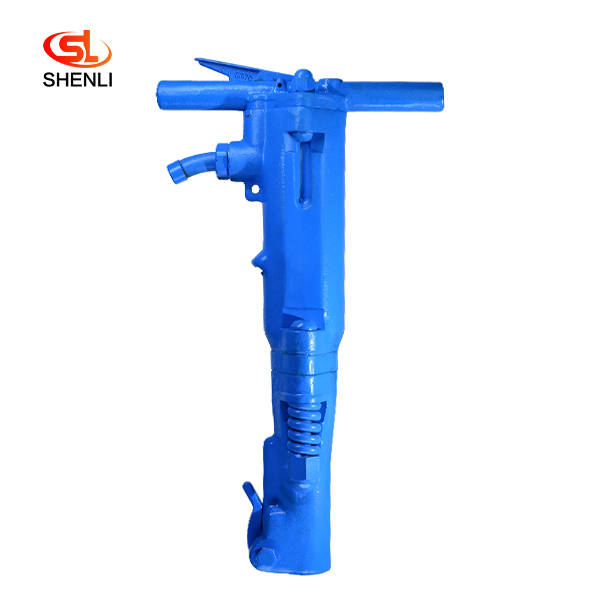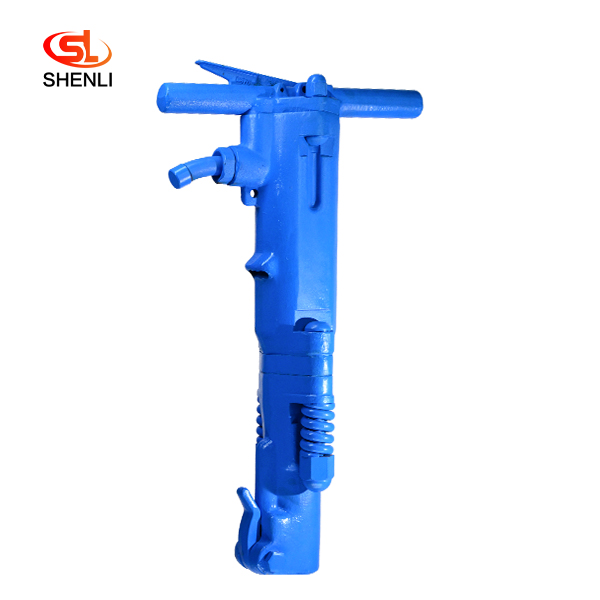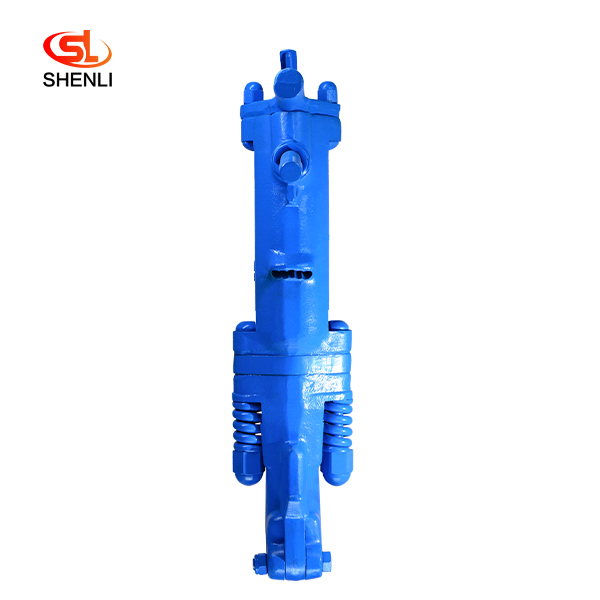 Introducing the B87C –a pneumatic breaker uniquely designed to tackle heavy duty demolition work with ease! Weighing only 39 KG and measuring 688 MM in length ensures this powerful equipment is remarkably lightweightand easy to maneuver in different sites regardless of how demanding they are.
B87C offers an impressive impact energy level of 37±10%-making it a fast and efficient machine that delivers on its promise- breaking hard materials effortlessly.
This unique feature will save you time while still ensuring accurate results every time you use it -regardless of how difficult the job may seem.
Furthermore B87Cs power rating stands out as remarkable too -with an impact power rating of0.9±10%-meaning that you can break through any solid material quickly without difficulty.
With such outstanding specifications your company can handle even the most challenging demolition projects with ease. Invest in B87C for the best results! For those seeking maximum impact with cost-saving benefits, look no further than the B87C pneumatic breaker. Thanks to an impressive impact frequency of 24±10%, it's clear that this equipment packs a punch every time it connects with the surface at hand.
What's more, its air consumption rate is incredibly economical, clocking in at just 42±15%. In practice, this means you'll need less compressed air compared to other market alternatives which can only help bring about lower operational costs and make it an eco-friendly option as well. Meanwhile, improved inner diameter in its gas pipe ensures smooth airflow and enhances overall performance even further making it highly desirable across various sectors as well as adept at completing specialized tasks thanks to its brazing tail specification of 32×152; – making the B87C not only versatile but exceptional value for money when compared against comparable models in the market today. When looking for a top-performing pneumatic breaker capable of delivering exceptional results in construction, mining or industrial settings – consider the B87C! Its design offers both light-weight handling as well as remarkable impact power that adds substantial energy during use.
Not only does this tool demonstrate versatility in various capacities but ensures durability too- investing in it guarantees longevity throughout tough projects – helping complete any task efficiently from start-to-finish!
---
Previous:
B67C Pneumatic Chipping Hammer
---