S82 Air Leg Pneumatic Rock Drill Pusher Leg Rock Drill
Scope of application:
Model S82 air-legged rock drills are heavy-duty air-legged rock drills with high efficiency and low consumption, which are especially suitable for use in the construction of railroads, highways, hydropower, etc. They are also a substitute product for metallurgy, coal and other mining roadway boring and various rock drilling operations.
Parameter/Model
S82
Weight(Kg)
26.5
Cylinder diameter(mm)
82
Piston stroke(mm)
60
Working air pressure
0.4Mpa~0.63Mpa
Impact energy(J)
≥78J(0.63Mpa)

≥69J(0.5Mpa)

≥50J(0.4Mpa)

Air consumption(L/S)
≤88L/s(0.63Mpa)

≤63.5L/s(0.5Mpa)

≤52L/s(0.4Mpa)

Percussive frequency(Hz)
≥39Hz(0.63Mpa)

≥37Hz(0.5Mpa)

≥36Hz(0.4Mpa)

Torque(N·m)
≥26N·m(0.63Mpa)

≥21N·m(0.5Mpa)

≥16.5N·m(0.4Mpa)

Use water pressure(Mpa)
Unlimited
Boreholes diameter(mm)
34~45mm
Drilled holes depth(M)
5M
Operating temperature(℃)
-30℃~45℃
Bit head size(mm)
R22*108mm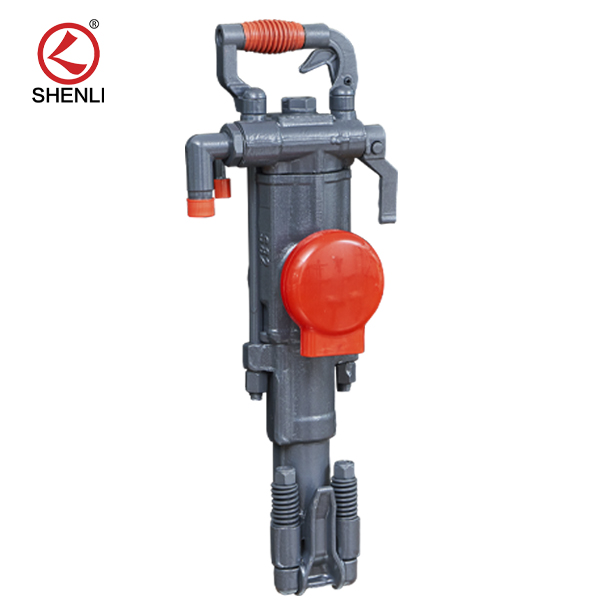 S82 air-leg rock driller is suitable for drilling horizontal and inclined holes in soft to hard rocks, the diameter of the gun hole is generally φ34-45mm, and the effective and economic drilling depth is 5m, and it can be equipped with FT160A air-leg, FT160C long air-leg and FT160B air-leg according to the size of the roadway section and the operating conditions, and it can also be equipped with drilling car or drilling frame for dry and wet rock drilling.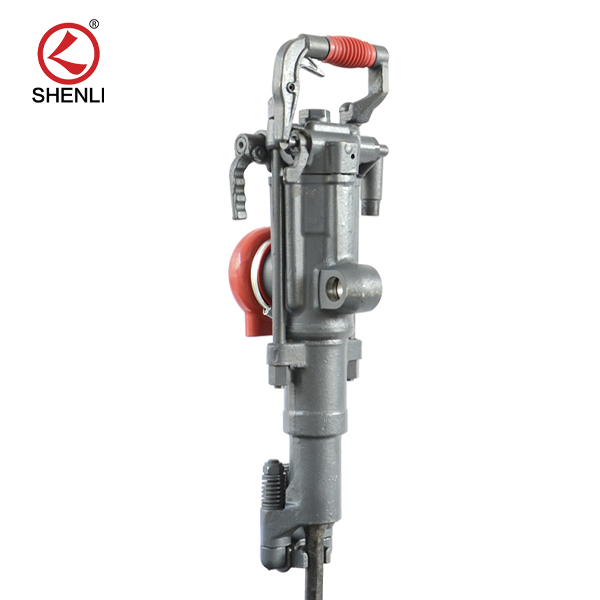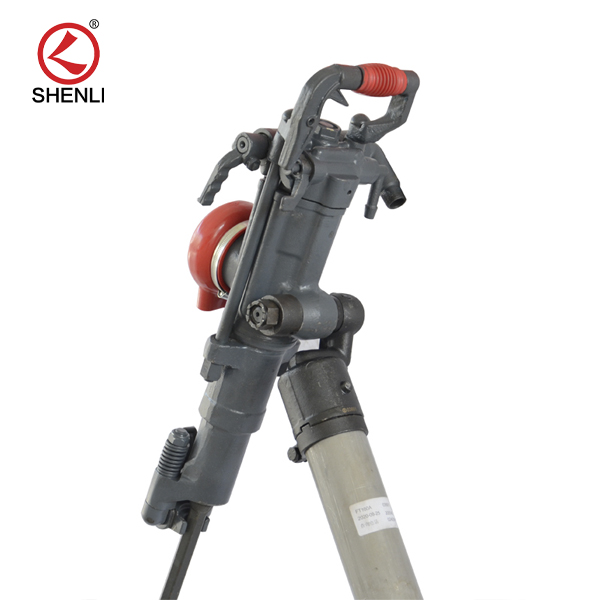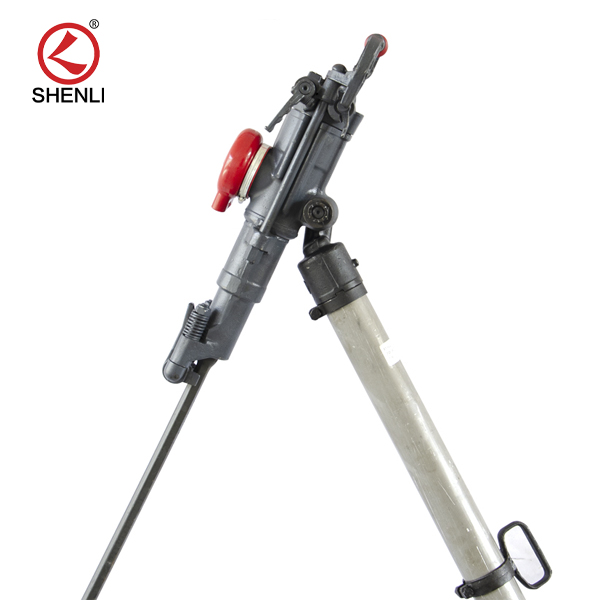 When you need power and precision in your drilling applications trust our new product: The S82 pneumatic rock drill. The S82 offers easy maneuverability despite its powerful capabilities with its lightweight construction weighing only26.5kg.
The top notch cylinder diameter and piston stroke combination (82mm/60mm) also contribute to effortless clean holes produced consistently throughout your project.
Reducing operational costs is key for many businesses, and S82 keeps this in mind with its impressive low air consumption rate of around 52L/s when running on between 0.4Mpa to 0.63Mpa of air pressure keeping your business budget friendly without sacrificing the drills impressive capabilities.
This drills high percussive frequency of at least36Hz combined with an impact energy range of50Jto78J (depending on air pressure chosen) helps it stand out against other drills in its category concerning speed and accuracy. Even the most challenging drilling projects are no match for the S82 thanks to its powerful torque of at least16.5N·m when using air pressure at0.4Mpa – making drilling through even the hardest rocks effortless for operators delivering precise results every time.
The S82 pneumatic rock drill offers limitless water pressure which simplifies its operation even under adverse drilling conditions. Designed to operate efficiently across borehole diameters ranging from 34mm to 45mm while drilling holes as deep as 5m; this durable tool is aptly suited for mining operations, tunneling projects or constructions sites.
Its small size coupled with high efficiency rates and low air consumption promises excellent performance while remaining budget friendly for companies looking for topnotch equipment at reasonable prices. This dependable tool guarantees efficient results regardless of the type of surface its used on including hard rocks owing to its powerful impact energy coupled with low air consumption levels & significantly percussive frequency rates – making it an ideal pick when accuracy & speed are a must have in any drilling venture.
---
Next:
Rock Drill Button Bit
---