S82 Air Leg Pneumatic Rock Drill Pusher Leg Rock Drill
Scope of application:
Model S82 air-legged rock drills are heavy-duty air-legged rock drills with high efficiency and low consumption, which are especially suitable for use in the construction of railroads, highways, hydropower, etc. They are also a substitute product for metallurgy, coal and other mining roadway boring and various rock drilling operations.
Parameter/Model
S82
Weight(Kg)
26.5
Cylinder diameter(mm)
82
Piston stroke(mm)
60
Working air pressure
0.4Mpa~0.63Mpa
Impact energy(J)
≥78J(0.63Mpa)

≥69J(0.5Mpa)

≥50J(0.4Mpa)

Air consumption(L/S)
≤88L/s(0.63Mpa)

≤63.5L/s(0.5Mpa)

≤52L/s(0.4Mpa)

Percussive frequency(Hz)
≥39Hz(0.63Mpa)

≥37Hz(0.5Mpa)

≥36Hz(0.4Mpa)

Torque(N·m)
≥26N·m(0.63Mpa)

≥21N·m(0.5Mpa)

≥16.5N·m(0.4Mpa)

Use water pressure(Mpa)
Unlimited
Boreholes diameter(mm)
34~45mm
Drilled holes depth(M)
5M
Operating temperature(℃)
-30℃~45℃
Bit head size(mm)
R22*108mm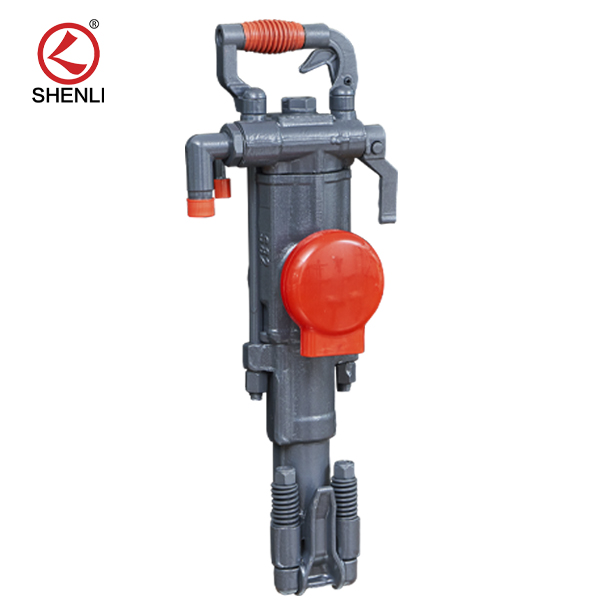 S82 air-leg rock driller is suitable for drilling horizontal and inclined holes in soft to hard rocks, the diameter of the gun hole is generally φ34-45mm, and the effective and economic drilling depth is 5m, and it can be equipped with FT160A air-leg, FT160C long air-leg and FT160B air-leg according to the size of the roadway section and the operating conditions, and it can also be equipped with drilling car or drilling frame for dry and wet rock drilling.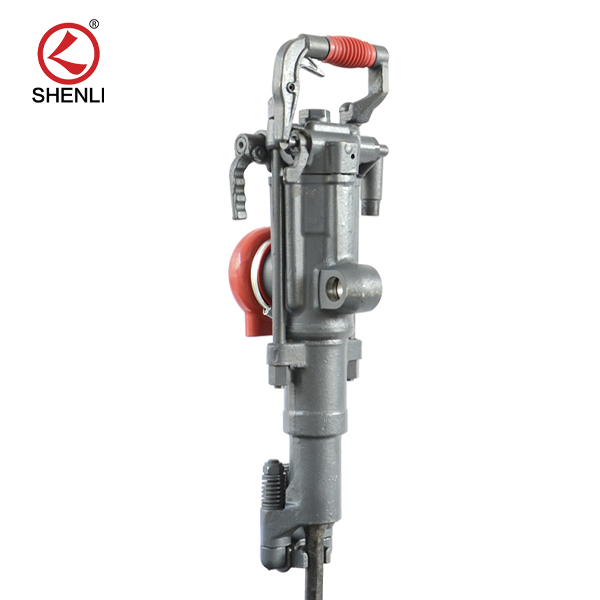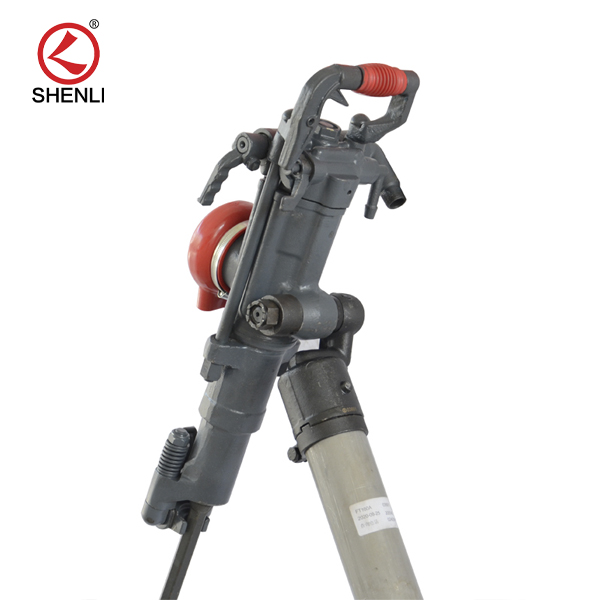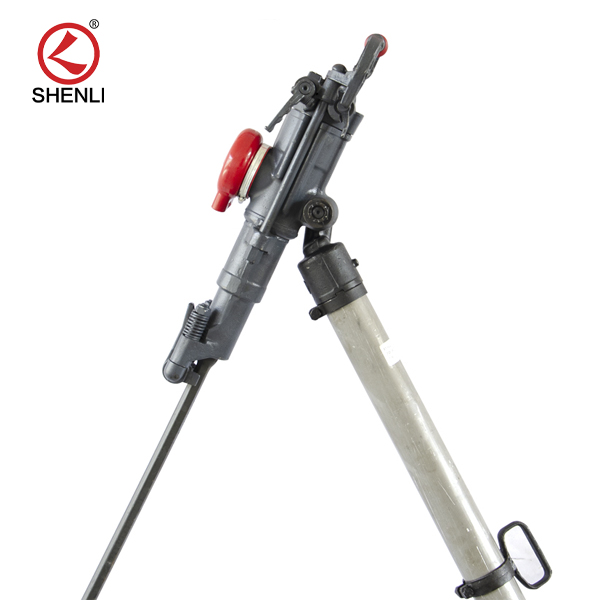 ---
Next:
Rock Drill Button Bit
---