B37 Pneumatic Pick Air Shovel Cement Crusher Pneumatic Chipping Hammer
Product Description:
B37 pneumatic crushing pick is a tool powered by compressed air. The compression the air is distributed to the two ends of the cylinder block in turn, so that the hammer body carries on reciprocating movement impact At the end of the drill, drill the drill into the concrete layer to split it into blocks.
Applications:Construction and installation work to break concrete, frozen soil and ice, mining soft rock, demolition of walls, pavement, cement, etc;
Function:
High Power High Productivity
Long piston stroke provides superior impact energy.
High Durability Easy Maintenance
Reinforced cup retainer for high durability
Replaceable bushing to protect wear of cylinder.
Simple structure for less maintenance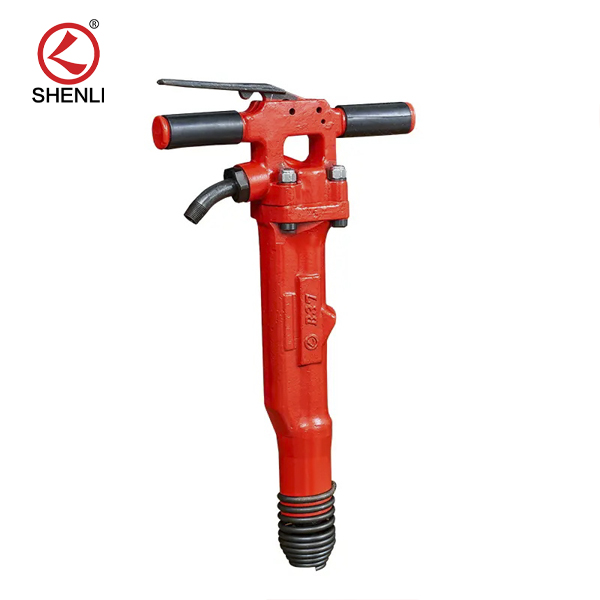 Technical parameters:
| | |
| --- | --- |
| Product Model | B37 |
| Piston diameter (mm) | 44 |
| Piston stroke(mm) | 142 |
| Striking frequency(B.P.M) | 1050 |
| Net weight(KG) | 17 |
| Overall length(mm) | 580 |
| Air consumption(m³) | 1.8 |
| Air tube size(mm) | 19 |
| Brazing tail size(mm) | R30*87 |
| Size of air inlet(P/T) | 3/4 |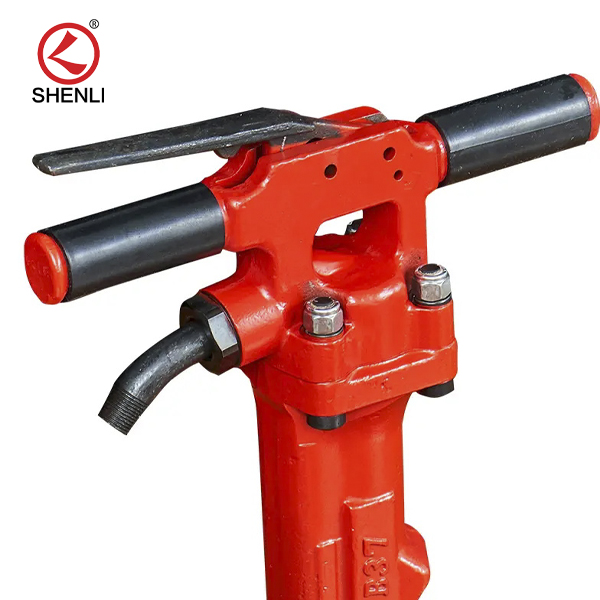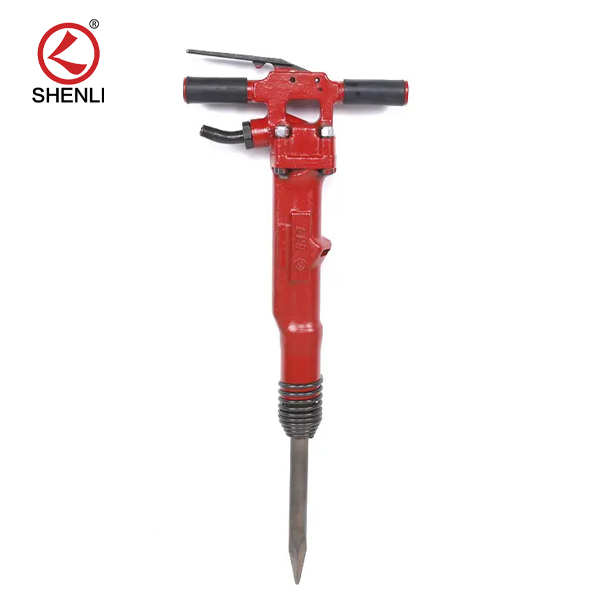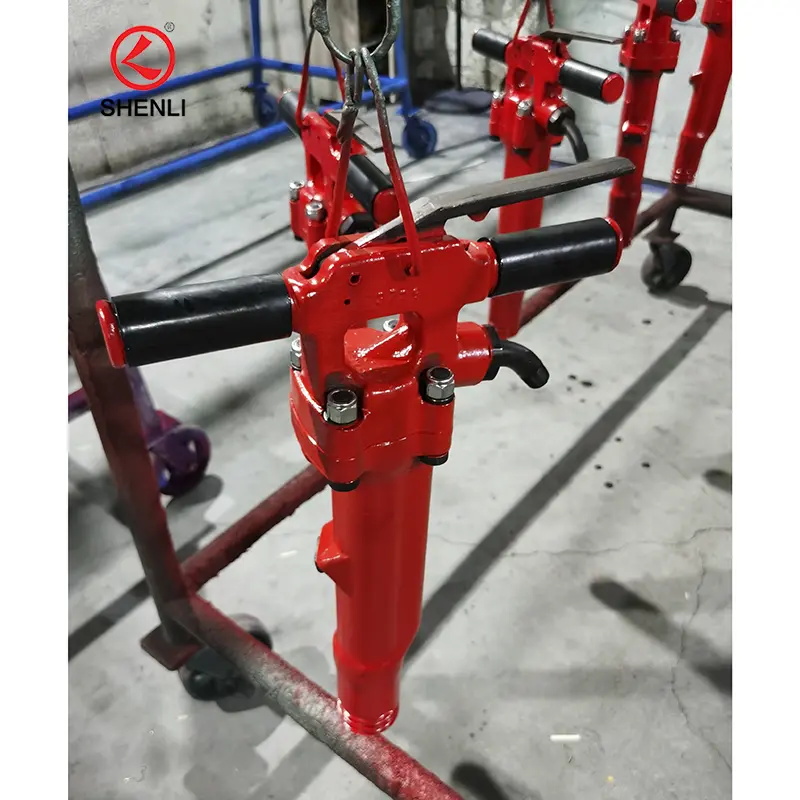 Say goodbye to challenging jobs – say hello to our new High Power High Productivity pneumatic hammer! With exceptional impact energy delivered through its long piston stroke this tool makes tough tasks feel easy breezy! Designed for durability in challenging environments – letting you keep working without a hitch!
One of its key features is the reinforced cup retainer – making it highly durable under high impact applications. There are no signs of wear or tear no matter how often you use it. This means higher returns with longer lasting consistent performance.
Additionally we included a replaceable bushing as part of its design – ensuring protection against cylinder wear and tear for extended periods of time while still delivering reliable results every time you use it at maximum capacity! The High Power High Productivity pneumatic hammer represents an excellent investment for those seeking unbeatable productivity coupled with long lasting durability. This powerful tool is designed with a simple yet efficient structure that guarantees low operational costs over time by minimizing downtimes associated with maintenance or repairs. Its sturdy construction ensures reliable performance without requiring frequent servicing so that you can count on it to deliver consistent results regardless of the task at hand – whether handling commercial projects as a professional contractor or engaging in personal DIY projects as an enthusiast.
With features such as the long piston stroke, reinforced cup retainer, replaceable bushing coupled with its sophisticated simplicity – all combine to make it a quintessential premium grade tool. Don't let mediocre tools hold back your potential. Its time to upgrade to the High Power High Productivity pneumatic hammer – the ultimate tool for maximum performance.
Its superior impact energy and high durability make it a reliable choice for any job. Investing in quality equipment like this ensures a job done right every time.
---
---