TPB40 Air Breaker Pavement Paving Breaker
Product introduction:
Tpb-40 pneumatic crushing pick is a tool powered by compressed air.The compressed air is distributed to both ends of the cylinder block in turn to make the hammer body reciprocate impact the end of the drill, chisel the drill into the concrete layer, make it split into blocks.
FEATURE:
SHNNLI paving breakers are used in road construction and building foundation work site and used to break high-strength concrete.
High Durability Long Life:
Alloy steel forged parts provide maximum durability.
Original front head design for high durability.
Removable bushing to protect wear of front head.
Ergonomic Series Available:
Anti-vibration handle is available for workers healthcare.
Functions:
Forged latch retainer for quick chisel change.
4 bolts handle type for low running cost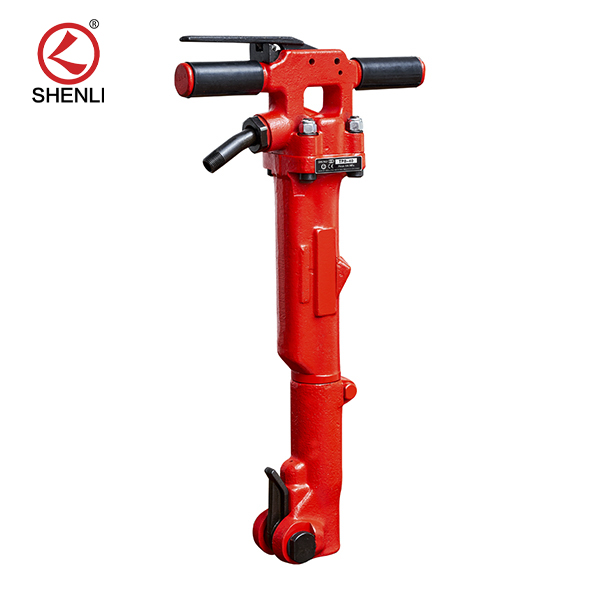 Technical parameter:
| | |
| --- | --- |
| Model | TPB-40 |
| Piston diameter(mm) | 44 |
| Piston stroke(mm) | 146 |
| Frequency(B.P.M) | 1050 |
| Net weight(KG) | 18 |
| Total length(mm) | 660 |
| Air consumption(m³) | 1.6 |
| Air tube size(mm) | 19 |
| Brazing tail specification(mm) | R25*108 |
| Size of air inlet(P/T) | 3/4 |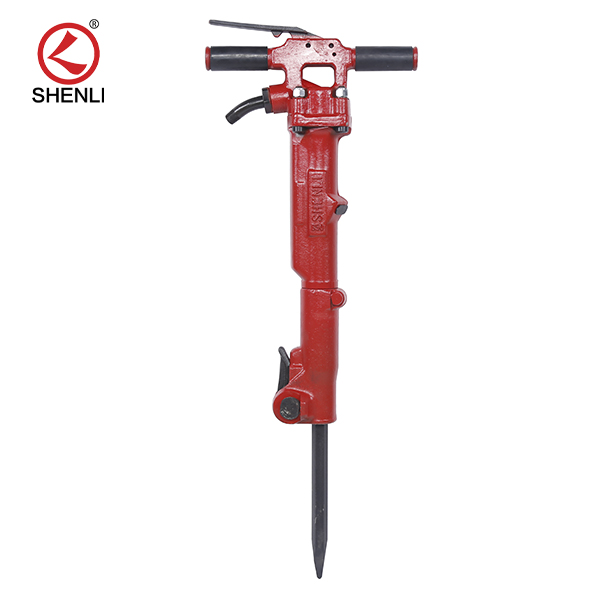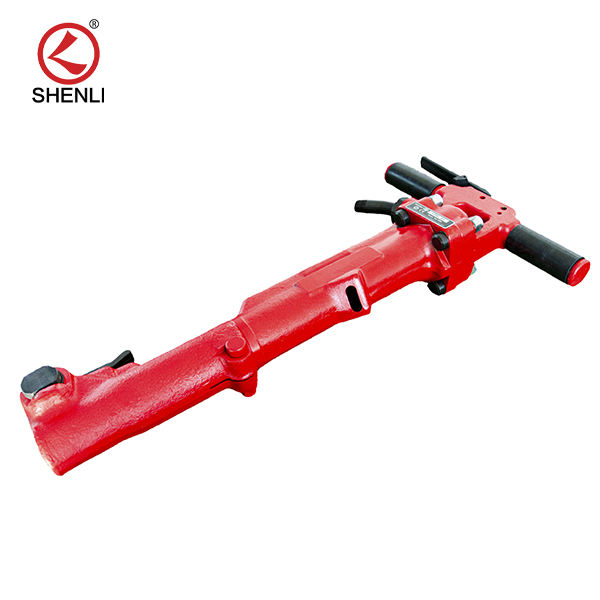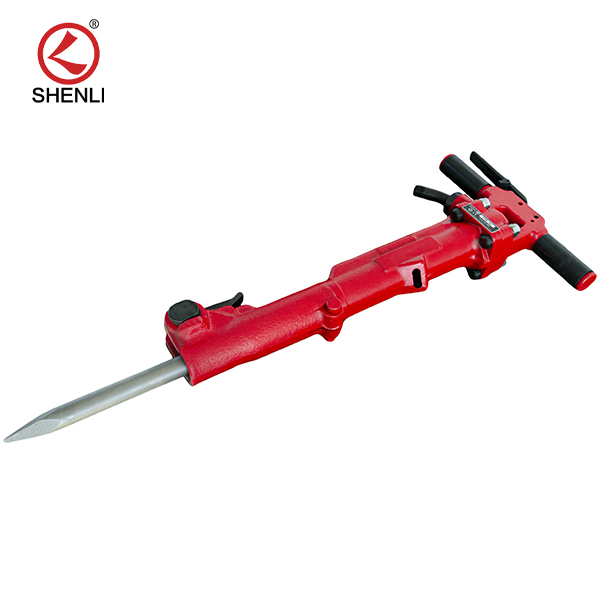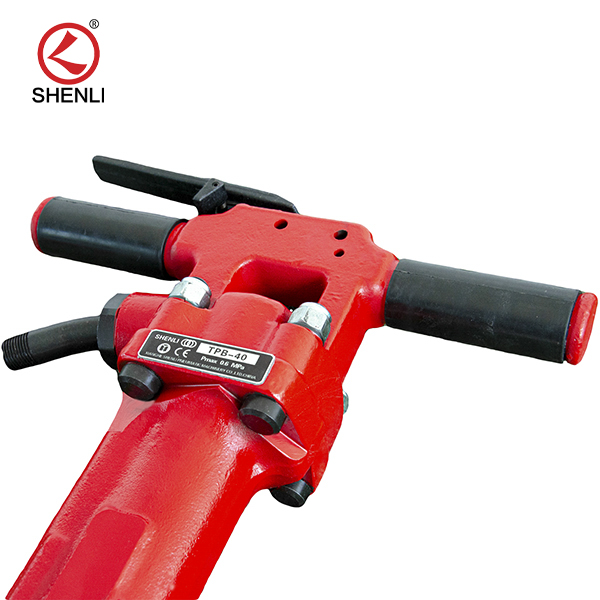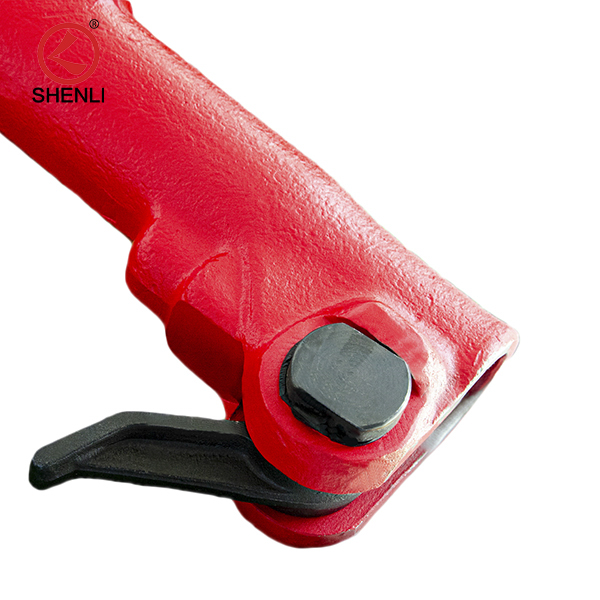 The SHNNLI Paving Breakers are essential tools in any effective and trusty road construction or building foundation worksite. They're expertly engineered for breaking high-strength concrete with ease, making them indispensable equipment in road-building projects.
Among their remarkable features is their outstanding durability and extended performance life span thanks to its alloy steel-forged parts delivering maximum resistance to even the harshest conditions at work sites. Furthermore, our paving breakers possess unique designs at their heads offering superior toughness while providing protection from damages sustained at work sites' robustness.
Our team has gone ahead to include a removable bushing which helps preserve usability by safeguarding against damage amplification on the front head from usage wear and tear – elevating life span further.
At SHNNLI, we value ergonomics as central towards enhancing well-being among labor forces working on shifts—thus putting extra effort into creating an ergonomic series of paving breakers, offering an anti-vibration handle for maximum comfort and improved healthcare experience for its users.
Long hours breaking through concrete or stone materials can take a toll on workers' arms, shoulders, and hands. Fortunately our paving breakers have been specifically designed to reduce vibrations and strain on these joints – providing extended periods of comfortable use without sacrificing efficiency. The SHNNLI paving breakers go even further – featuring meticulous craftsmanship that produces durable products with ergonomic designs unmatched by any other in the market.
Adding value is how easy they are to use while needing minimal maintenance requirements throughout their long lifespan. These qualities make them an excellent asset for worksites of all sizes.
To summarize – choosing our field tested paving breakers means selecting high performing tools that deliver amazing results when breaking concrete or stone materials during construction or building foundation tasks. Maximum durability and comfort are guaranteed with our paving breakers' well built construction and ergonomic design.
These impressive features make our products an exceptional investment that will last for years to come. Contact us now to experience why SHNNLI paving breakers are relied upon by renowned construction contractors and civil engineers worldwide.
---
---