TPB90 Air Breaker Pavement Paving Breaker
Product introduction:
TPB-90 crusher adopts the mature technology of TOKU Group, Is compressed air as the power of the crushing tool, can efficiently complete the reinforced concrete, rock, leaching green crushing work, with more horsepower, higher efficiency, longer life characteristics, especially suitable the crushing operation of extra-large, extra-thick and extra-hard objects is mine, bridge, road and municipal construction the ideal tool for foundation engineering construction!
SHNNLI paving breakers are used in road construction and building foundation work site and used to break high-strength concrete.
High Durability Long Life:
Alloy steel forged parts provide maximum durability.
Original front head design for high durability.
Removable bushing to protect wear of front head.
Ergonomic Series Available:
Anti-vibration handle is available for workers healthcare.
Functions:
Forged latch retainer for quick chisel change.
4 bolts handle type for low running cost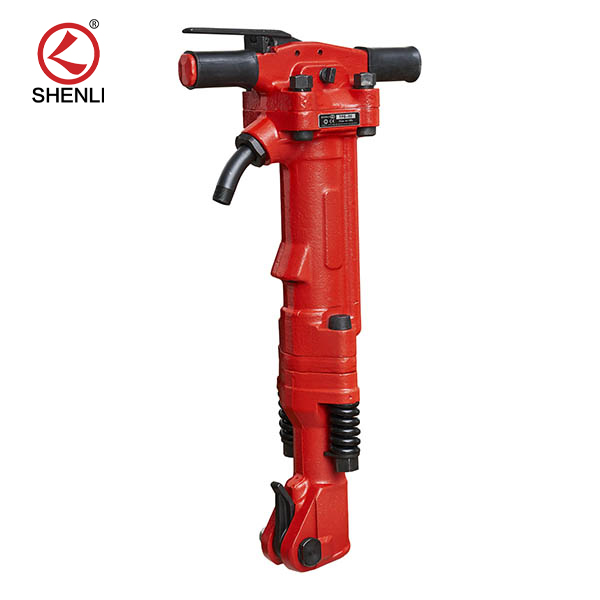 Technical parameter
Model

Piston

Diameter

mm

Piston

Stroke

mm

Percussive

Frequency

b.p.m

N.W

kg  lb

Length

mm

Air

Consumption

M3/min

Air Tube Lnner Diameter

mm

Bit Head Size

mm

Air Lnlet Size

PT

TPB-90
66.67
152
1400
42.0
92.4
723
2.2
19
1-1/8×6 or

1-14/×6

3/4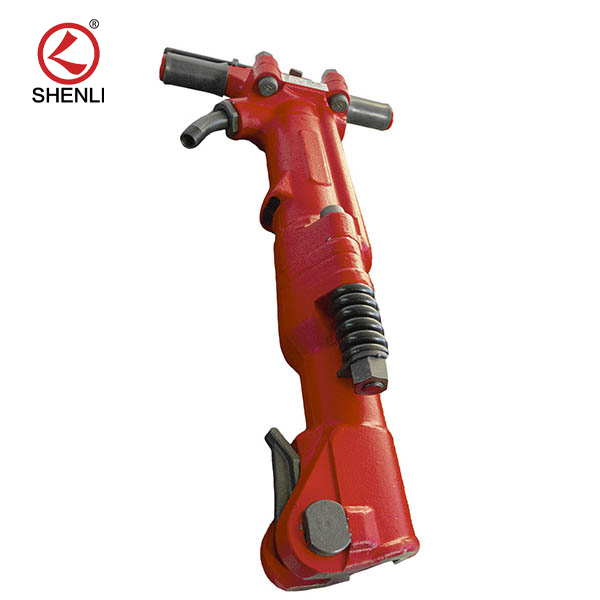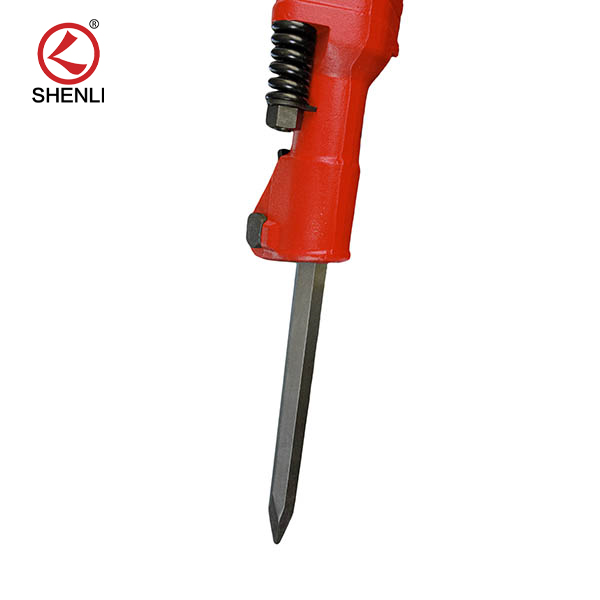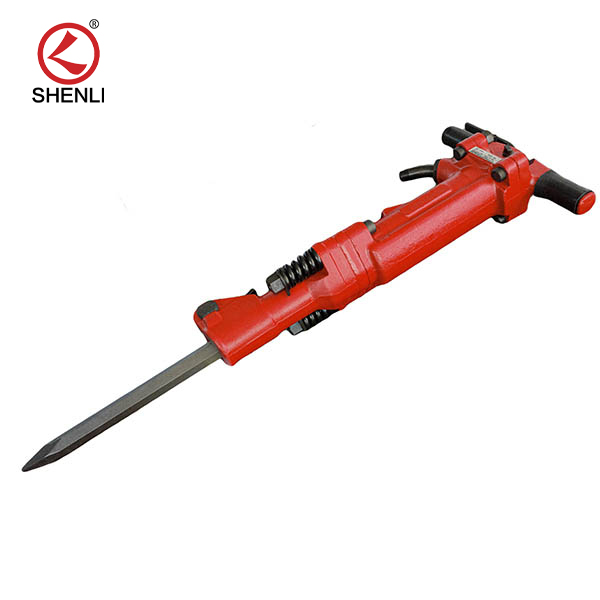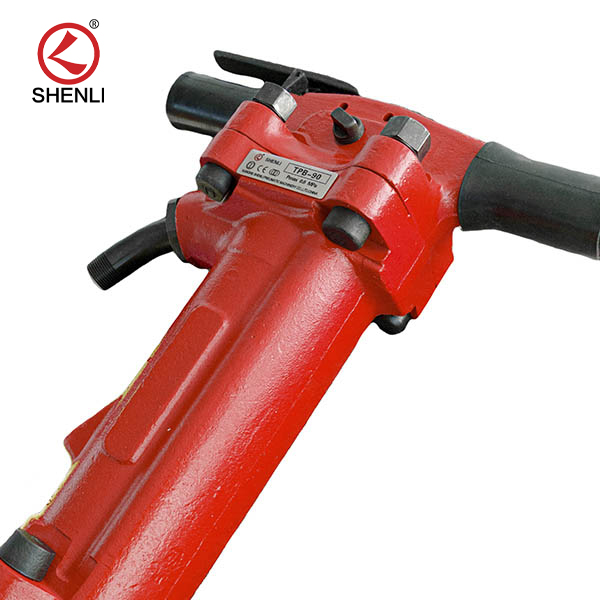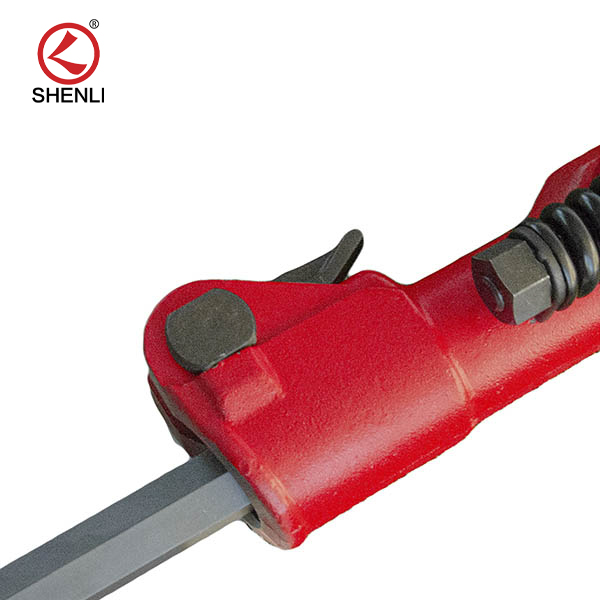 The TPB-90 crusher is an exceptional technological advancement designed to cater to diverse industries with varying needs. Crafted by esteemed experts at the TOKU Group who possess years of experience in the field, this amazing device is constructed using state-of-the-art technology while maintaining high standards in both quality and performance.
It relies on a powerful compressed air system at its core which drives the crushing tool with remarkable efficiency plus strength – granting it the ability to rapidly crush several materials including reinforced concrete, rock, leaching green amongst others. With immense horsepower combined with outstanding crushing capabilities – including being able to handle larger & harder objects such as those encountered in mine operations or bridge/road construction projects – makes the TPB-90 crusher an intelligent choice for industry professionals looking for optimal productivity without compromising safety or efficiency. Its impressive efficacy alongside prolonged longevity makes it especially ideal for foundation engineering projects among other challenging construction tasks.
The versatility of the TPB-90 crusher is another noteworthy advantage worth highlighting. This powerful machine can operate effectively in various settings – from municipal developments to roadway projects as well as mining endeavors to bridge constructions projects – making it an excellent investment for those who require reliable equipment across different construction projects scales. Apart from being a remarkable machine, SHNNLI also provides a range of paving breakers that deliver high-powered performance suitable for various construction undertakings.
These tools have earned remarkable esteem through their durability, reliability, and exceptional functionality – attributes compelling them as a favorite among many individuals looking towards a reliable piece of equipment meant for demanding jobsite environments. The SHNNLI paving breakers are created with quality control measures in place explicitly catered towards producing durable pieces tailored to withstand even the toughest working conditions prevalent amongst many job-wise demanding scenarios known today while still providing efficient vibration dampening measures alongside easy-to-use controls ensuring seamless operations. To conclude, the TPB-90 crusher and SHNNLI paving breakers are among the best construction tools available in the market at present – considered as go-to options for many professionals who prioritize quality, reliability, and durability when selecting their working equipment.
Construction professionals can significantly enhance their productivity and yield top-grade results with the aid of advanced technologies, robust performance, and exceptional sturdiness these tools provide. These instruments are ideal for individuals in diverse construction roles such as management, contracting or laboring who require dependable and efficient crushing and paving equipment.
---
Previous:
TPB6 Air Concrete Breaker Pneumatic Pick
---