S250 Air Leg Pneumatic Rock Drill Pusher Leg Rock Drill
Product description:
(S250 jackleg Drill) has been the preferred choice of miners who demand high performance, superior control and lasting reliability. the S250 jackleg allows operators to drill in confined spaces with challenging drilling directions while providing high drilling speeds and strong torque even at low air pressures. Push leg controls are integrated into the rear end of the rig to maximize safety and comfort. jackleg has a large contact area between the main cylinder components to reduce impact pressure and increase product life.
Function:
High penetration rate and strong torque even at low air pressure
Minimum downtime and low maintenance cost
Ergonomic controls integrated into drill backhead
Pusher leg controls with push button jackleg retraction
Motorcycle control feed
Available in various configurations – sinker, stopper, and jackleg
Market leader in North & South America
Parts interchangeable with SHENLI S250 jackleg drill
Features:
High Durability Long Life
Alloy steel forged parts provide maximum durability.
Removable bushing to protect wear of front head.
Ergonomic Series Available
Anti-vibration handle and noise reduction muffler are available for workers healthcare.
Other Features
Forged latch retainer for quick chisel change.
Multi position throttle for smooth start-up in drilling.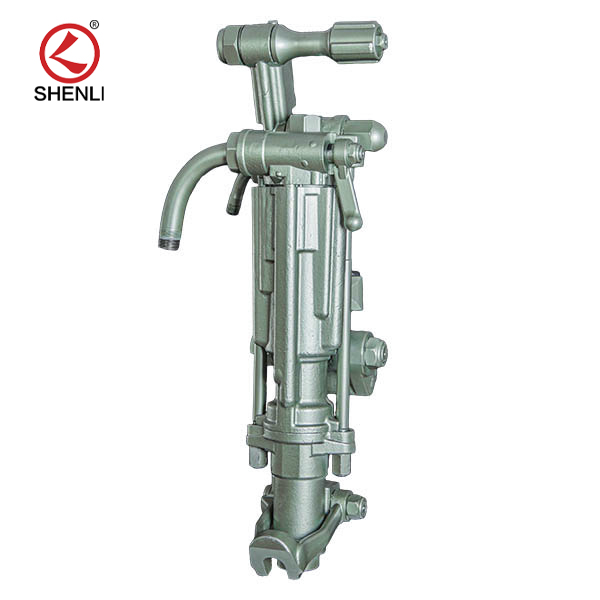 Technical parameters:
| | |
| --- | --- |
| Weight | 33.5 kg |
| Air consumption @6 Bar | 83 l/s |
| Drill Steel Chuck Hex | 22×108 mm |
| Piston diameter | 79.4 mm |
| Stroke length | 67.7 mm |
| Air Hose Connection | 25 mm |
| Water Connection | 13 mm |
| Impact rate (BPM) | 2300 |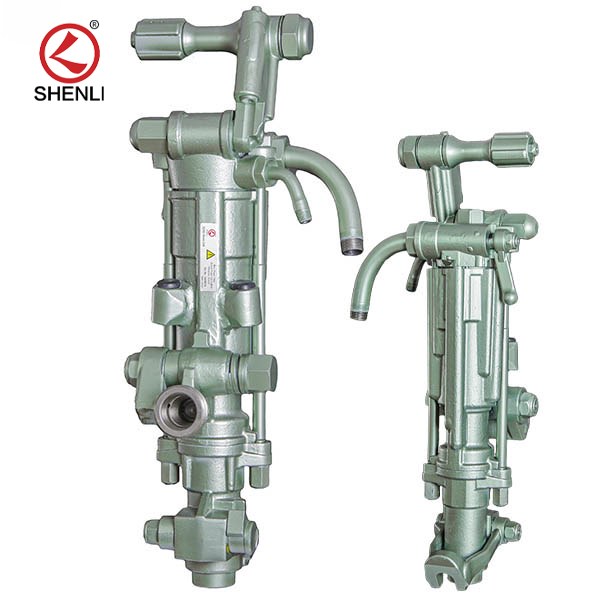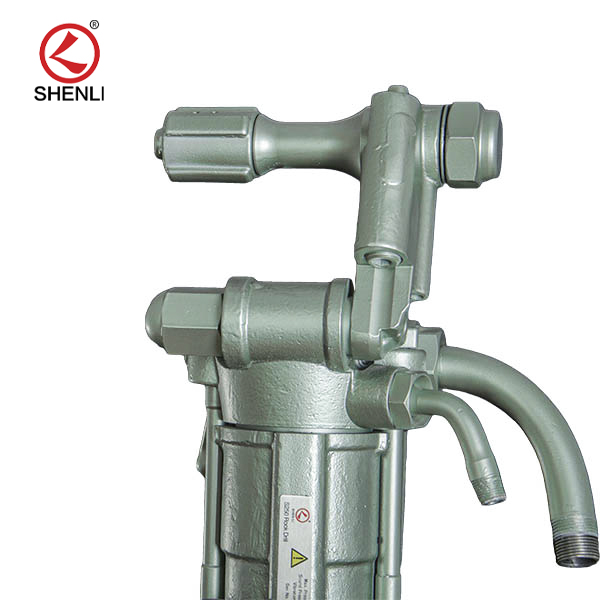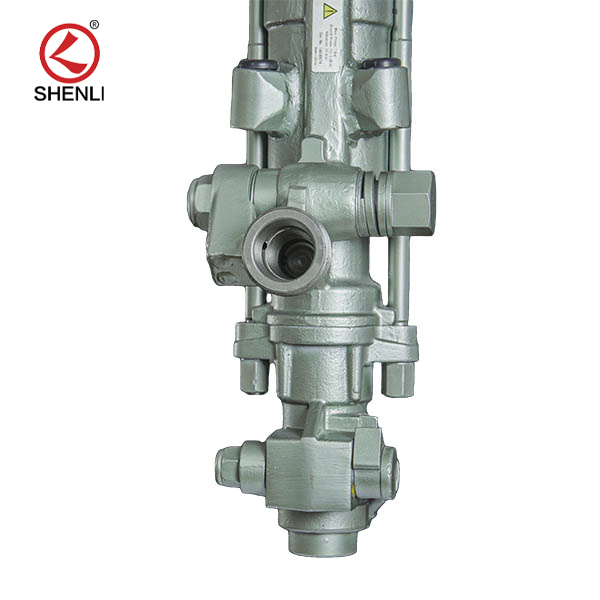 Presenting our newest offering – the High Durability Long Life series. Meticulously crafted with longevity in mind every item in this lineup is forged from premium alloy steel to ensure unparalleled durability.
The removable bushing is a standout feature that adds an extra layer of protection against wear and tear keeping these products running smoothly year after year. Our ergonomic designs come complete with anti vibration handles and noise reduction mufflers – perfect for those who prioritize their comfort at work.
Additional features include quick and easy chisel changes thanks to the forged latch retainer as well as a multi position throttle that facilitates seamless drilling startup. Our respected organization places immense importance on creating items that can effortlessly stand up against Father Time himself – something we take great pride in.
The High Durability Long Life selection is no exception: each item has been skillfully produced with the highest possible standards of quality and durability at the forefront of its creation.
Whether you work within the construction sector or are simply passionate about having only top notch gear at your disposal, its guaranteed that our High Durability Long Life line will surpass all of your anticipations. From intricately selected forged parts made from alloy steel through to a thoughtfully designed ergonomic structure complete with easy to remove bushings; every component within this assortment has been fashioned with unbeatable performance potential as well as incomparable staying power firmly in mind.
So what are you waiting for? Invest now into both your current projects as well as future endeavors via opting for our remarkable High Durability Long Life series today! With an unwavering focus on both quality and longevity you can rest assured that these tools will provide reliable service for many years down the road.
---
---