YT27 Air Leg Pneumatic Rock Drill
Short Description:
The YT27 air-legged rock drill is a highly efficient lightweight rock drill suitable for downward or inclined drilling in medium-hard or hard (f=8 – 18) rock with a diameter of 34 – 45 mm and an effective drilling depth of up to 5 m.
Product Features:
Features
1、The YT27 air leg rock drill has the features of strong function of blowing and cleaning the gun hole and high torque of turning to braze
2、In addition to the advantages of the YT27 air-legged rock drill, it also adopts the flange control valve to produce gas and other functions.
3、The YT27 air-legged rock drills are most suitable for rock drilling in large mines and roadway projects.
4、With air-water linkage, air-leg quick return, air pressure adjustment, and other mechanisms.
5、Control handles are concentrated around the handle, the mechanism is novel and easy to operate
6、The sound-deadening cover can effectively reduce noise and change the direction of exhaust at will, improving the working conditions on-site.
Application areas:
Railway, tunnel, highway, metallurgy, coal mine, water conservancy and hydropower construction projects.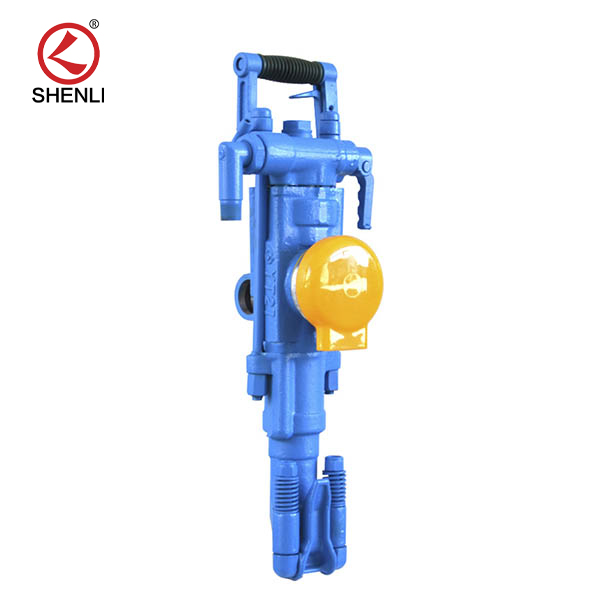 Technical specifications:
| | |
| --- | --- |
| Model: | Yt27 |
| N.W.: | 27kg |
| Length: | 668mm |
| Bit Head Size: | R22×108mm |
| Air Consumption: | ≤80 L/S |
| Percussive Frequency: | ≥36.7 Hz |
| Impact Energy: | ≥75.5 J |
| Boreholes Diameter: | 34-45mm |
| Piston Diameter: | 80mm |
| Piston Stroke: | 60mm |
| Working Air Pressure: | 0.63 Mpa |
| Working Water Pressure: | 0.3 Mpa |
| Drilled Holes Depth: | 2m-5m |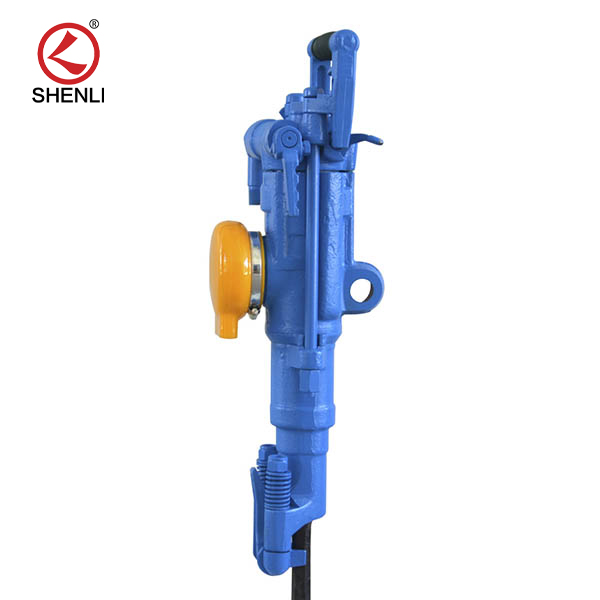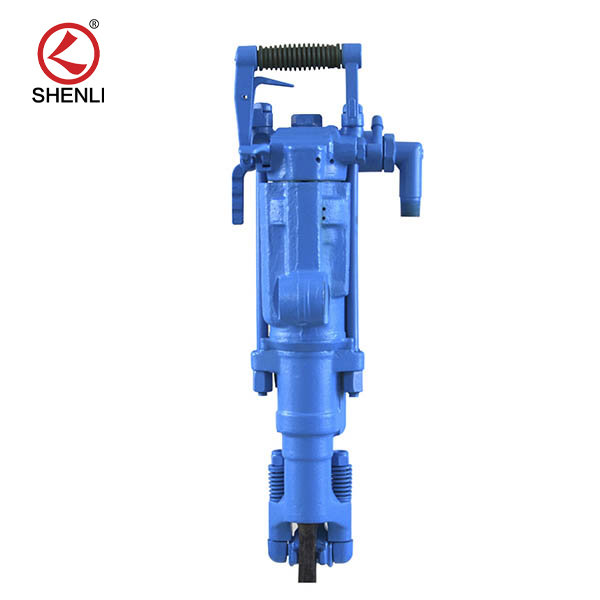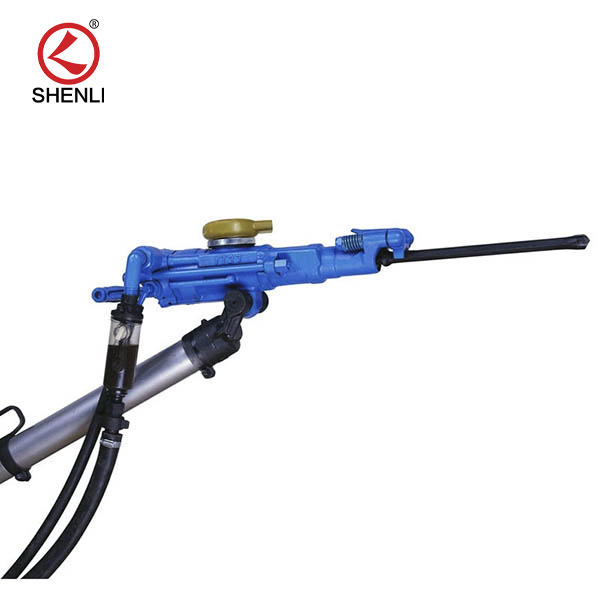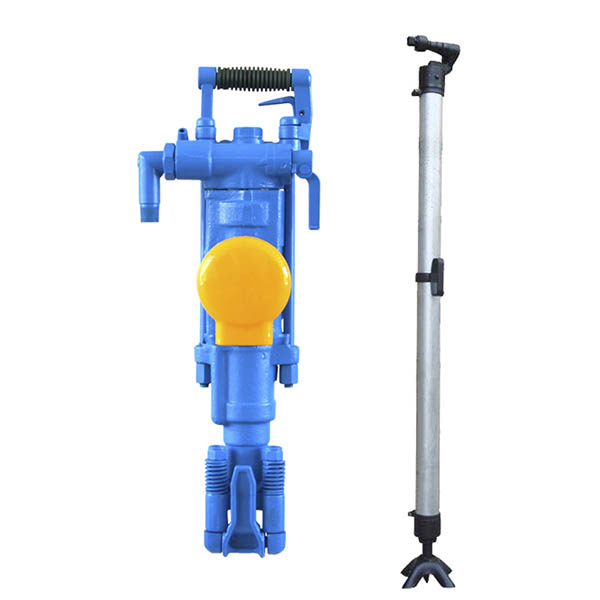 Handling tough drilling conditions in mining or roadway projects requires heavy-duty equipment – which is where the YT27 air-leg rock drill shines. Its impressive capabilities make it a powerful solution for drilling through hard rock and achieving precise results effortlessly.
With its robust blowing and cleaning function and exceptional high torque turning capability for brazing, clearing gun holes even in challenging conditions becomes easy. This makes it an ideal option for large mines or roadway projects where reliability is essential. More so, with a flange control valve installed on the tool, you'll have full command over various functions like gas and others – giving you maximum flexibility to adjust according to your unique project requirements.
Finally, numerous mechanisms available make operating this drill effortlessly enjoyable regardless of skill level or experience in handling heavy machinery. The YT27 air leg rock drill proves itself to be a game changer in the world of rock drilling thanks to its outstanding air water linkage system providing constant water flow that preserves the machines optimal temperature during use reducing downtime.
Its Air Leg Quick Return mechanism efficiently saves both time and energy while providing stable results with each use.
Additional features such as adjustable pneumatic pressure output and an ergonomic control handle further enhance user experience adding precision and versatility in tackling different types of rocks.
Overall this advanced tool delivers reliable performance in all your drilling tasks allowing you to achieve maximum efficiency with minimal effort making it a must have for any serious professional seeking ultimate solutions for all their drilling needs.
Order now to unlock limitless possibilities!
---
---