YT28 Pusher Leg Rock Drill
Short Description:
The YT28 air-leg rock drill is a kind of high-efficiency, energy-saving and environmentally friendly rock drilling equipment. Compared with similar pneumatic products, the YT28 air-leg rock drill has the advantages of low failure rate, fast rock drilling speed, long service life of wearing parts, low noise, light weight and simple operation
Product Features:
1、The height of the machine is moderate and the range of the stroke is large, so it can drill the anchor holes which are perpendicular to the roof surface, which solves the problem that the anchor holes in the roadway are not perpendicular to the surface of the roof for a long time, which guarantees the quality and progress of the project, saves the construction cost and improves the efficiency.
2、Good comprehensive rock drilling performance, not only for medium hard rock drilling, but also for rock drilling with f≤6, which can be applied to both rock roadway and quasi roadway.
3、Simple structure and more durable, easy to maintain, lower maintenance cost
4、Flexible start, air and water linkage, air leg fast return, air pressure adjustment and other institutions.
5、The control handle is concentrated with the shank body, the mechanism is novel and convenient to operate with the muffler cover can effectively reduce the noise and change the direction of the row of visits at will to improve the site The operation conditions of the field
6、YT28 rock drill is suitable for wet rock drilling of medium hard or hard rock.
Application areas:
Mining, traffic, tunnels, water conservancy construction, quarries and other work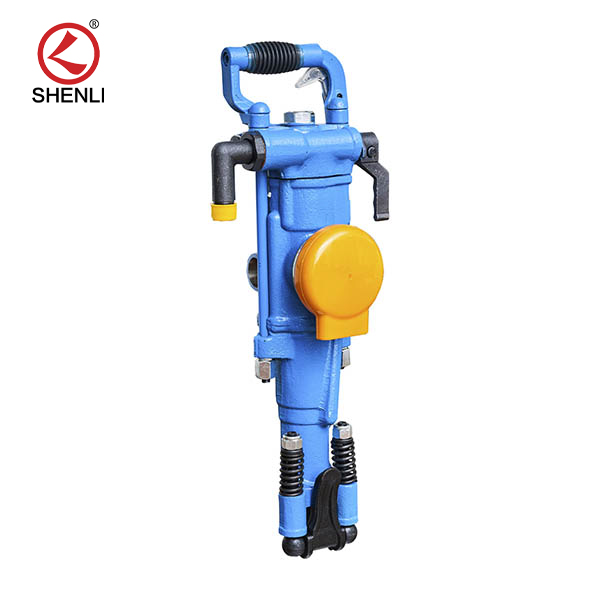 Technical parameters:
| | |
| --- | --- |
| Product Model: | YT28 |
| Net weight: | 26KG |
| Total length: | 66.1CM |
| Air consumption: | ≤81L/S |
| Impact frequency: | ≥37Hz |
| Drilling diameter: | 34-42mm |
| Piston diameter: | 80mm |
| Piston stroke: | 60mm |
| Working air pressure: | 0.63mpa |
| Working water pressure: | 0.3mpa |
| Drilling depth: | 5M |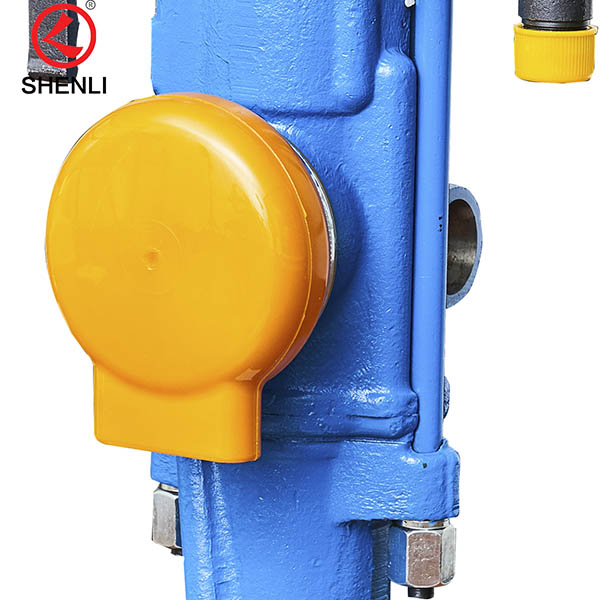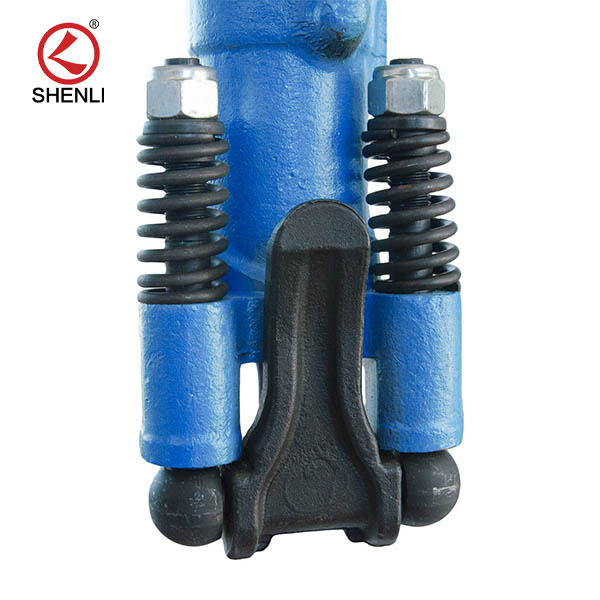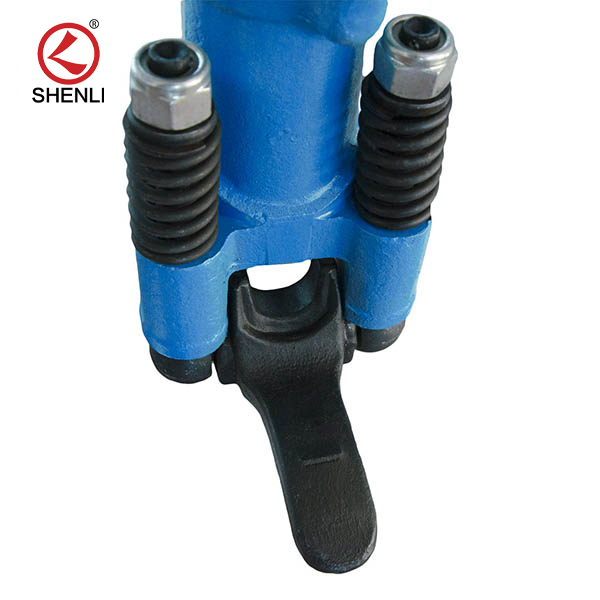 We're proud to introduce our latest engineering marvel- an equipment revolutionizing how you approach anchoring projects! Our new machine stands out for its unique combination of moderate height and large stroke range enabling you to effortlessly drill anchor holes perfectly perpendicular to your roof surface.
With our game changing solution in hand gone are the days when non perpendicular drilling drained your time, resources, and productivity! Thanks to its exceptional capabilities this equipment guarantees high quality results while accelerating progress on your project as well as reducing overall construction costs. Besides providing excellent performance on medium hard rocks commonly encountered on site our state of the art technology also empowers you with outstanding comprehensive rock drilling performance even on some of the toughest rock types.
And whats more? Our product is not just reliable but user friendly too! It comes with simple instructions allowing any construction worker regardless of their experience level or technical know how catch up quickly.
Our robust machines were built with durability in mind – guaranteeing resilience even under extreme weather conditions or frequent transportation use. The pivotal aspect of any construction project is safety which we had taken into consideration through incorporation of various safety features including automatic shut off systems, overheat protection mechanisms alongside an effective warning system that alerts operators of any potential hazards in the vicinity. We are proud of our commitment to environmental preservation and have thus equipped our machines with an advanced filtering system that effectively captures exhaust emissions reducing carbon footprints and ensuring a clean environment.
Our machine maintenance procedures are clearly outlined in the manual for ease of use by operators while technical support staff are only a call away should any queries arise.
Our machine truly offers unparalleled versatility with superior quality and efficiency capable of drilling anchor holes or rock drilling on site surfaces – making us the ultimate anchoring solution. For construction projects that require anchoring our machine is unmatched in terms of its impressive features, user friendliness and focus on safety and environmental preservation.
---
Previous:
YT27 Air Leg Pneumatic Rock Drill
---