RB777 Pneumatic Pick Air Shovel Cement Crusher Pneumatic Chipping Hammer
Product description:
RB777 pneumatic picks are used to build roads, install works of broken concrete and other hardens Hard object tools, the machine structure is simple, high efficiency, easy to operate,As long as the rod installed, connected to the air source, you can work, is broken hard The ideal tool for the body.
RB777 air pick an applicable scope
1、Coal mining in coal mines, planning the foot pit of the column, opening the ditch;
2、Mining soft rock;
3、Breaking concrete, permafrost, and ice in construction and installation projects;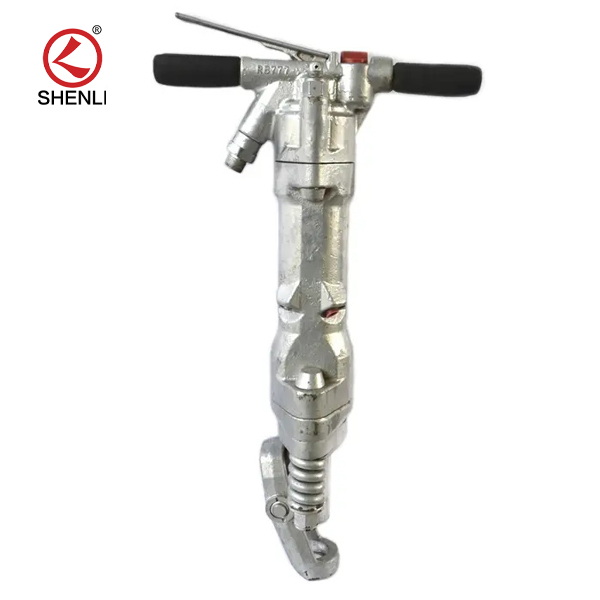 Technical Parameter:
| | |
| --- | --- |
| Total length | Total length 733mm |
| Machine weight | 37kg |
| Cylinder diameter | 57mm |
| Hammer body stroke | 189mm |
| Recommended working air pressure | 0.63 MPa |
| Impact frequency | 18.3 Hz |
| Air consumption | 34L/sec |
| Air hose fitting and hose specification | 19mm |
| Fuel injector capacity | 30ml |
| Brazing tail size | 32mm*152mm |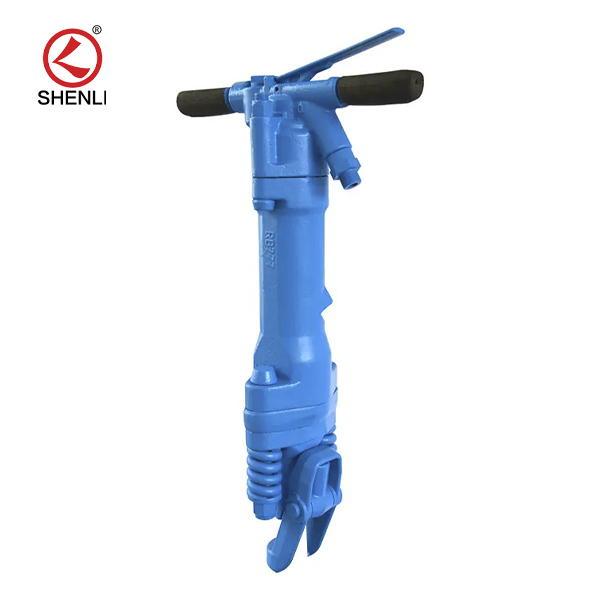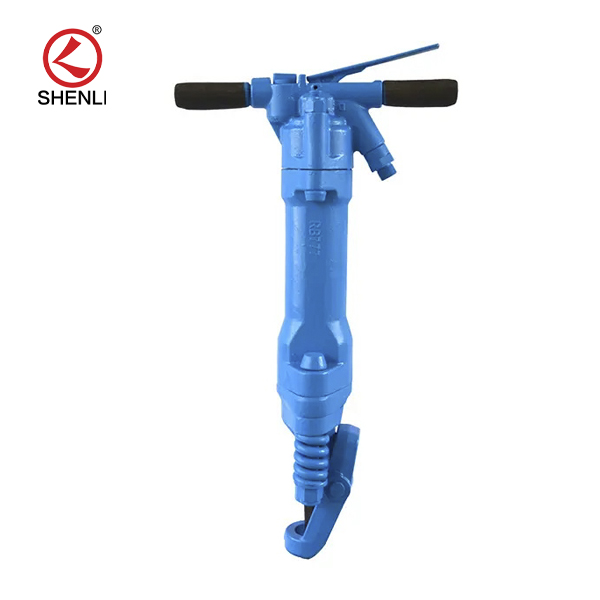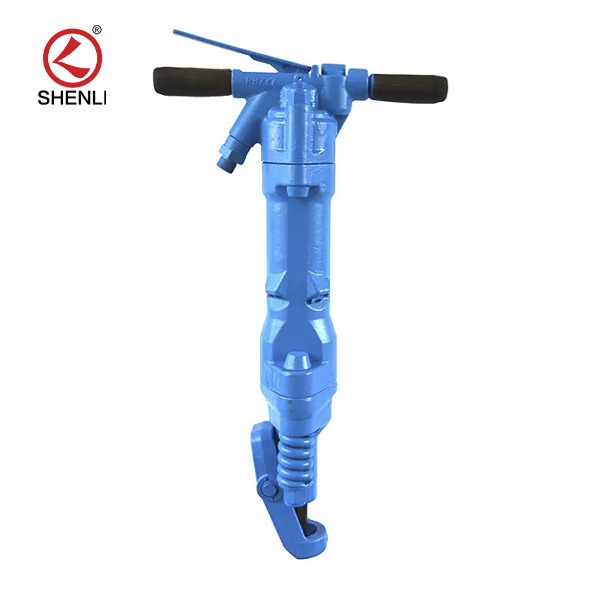 We are proud to introduce our latest offering – the robust and resilient heavy-duty pneumatic hammer! Measuring an impressive total length of 733mm while weighing only 37kg, this tool exemplifies superior build quality specifically designed for challenging industrial tasks.
Boasting a cylinder diameter measuring at width at approximately aboutdiameter by about57mm combined with an impressive hammer body stroke reaching up to as high as about189mm; such features deliver unparalleled power output suitable for various applications.The recommended working air pressure stands at0.63 MPa coupled with an impact frequency is rated at18.3 Hz,resulting in consistent optimal performance throughout its capabilities.Additionally,the air consumption rate amounts to34L/sec,making it highly cost-efficient yet exceptionally effective.The fitting connecting point provides seamless integration into any compressor system via its19mmspecificationFurthermore, having afuel injector capacity capable offueling up around30mlallows for extended periods without frequent refueling. Working with industrial tools for long hours can be uncomfortable but that doesn't have to be the status quo.
Our pneumatic hammer is a game changer as it boasts a comfortable grip thanks to its unique brazing tail size of 32mm*152mm. Its perfect for workers in construction, mining or manufacturing as its superior performance and robust build guarantee optimal results every time.
The ergonomic design of this tool adds another layer of functionality by enhancing productivity levels and operational efficiency.
Don't hold back; invest in our state of the art technology today and take your businesss growth trajectory to new heights!
---
---