B47 Pneumatic Pick Air Shovel Cement Crusher Pneumatic Chipping Hammer
Product Description:
B47 crusher adopts the mature technology of American Gardner Denver Pneumatic Group Company,It is a crushing tool powered by compressed air, which can finish reinforced concrete and rock efficiently stone, asphalt and other crushing work, with light and durable, fast and efficient, etc mine, bridge, road, water, electricity pipe network construction repair and demolition of the ideal tool.
Applications:Construction and installation work to break concrete, frozen soil and ice, mining soft rock, demolition of walls, pavement, cement, etc;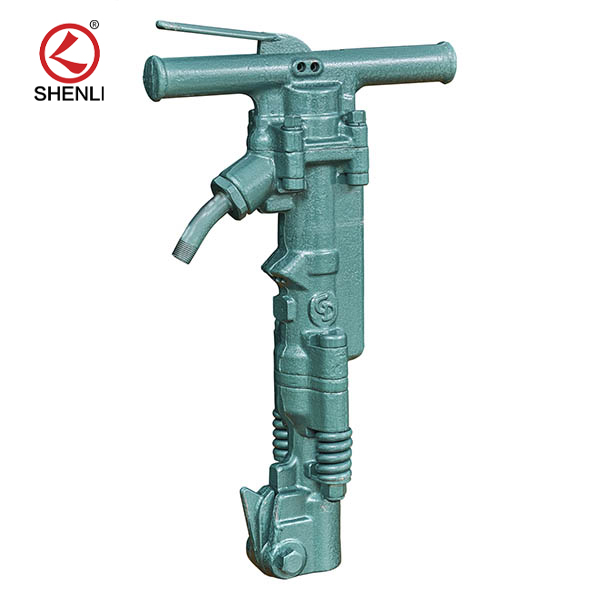 Function:
High Power High Productivity
Long piston stroke provides superior impact energy.
High Durability Easy Maintenance
Reinforced cup retainer for high durability
Replaceable bushing to protect wear of cylinder.
Simple structure for less maintenance
Technical parameters:
| | |
| --- | --- |
| Product Model | B47 |
| Piston diameter (mm) | 47.6 |
| Piston stroke(mm) | 100 |
| Striking frequency(B.P.M) | 1400 |
| Net weight(KG) | 21.5 |
| Overall length(mm) | 550 |
| Air consumption(m³) | 1.6 |
| Air tube size(mm) | 19 |
| Brazing tail size(mm) | R25*105 |
| Size of air inlet(P/T) | 3/4 |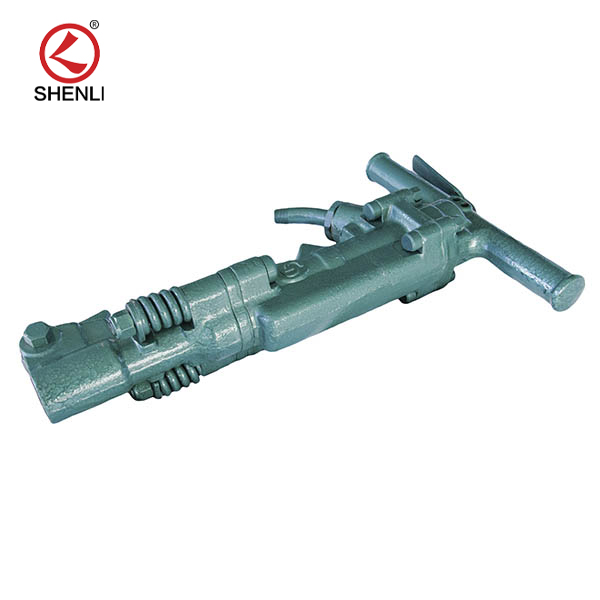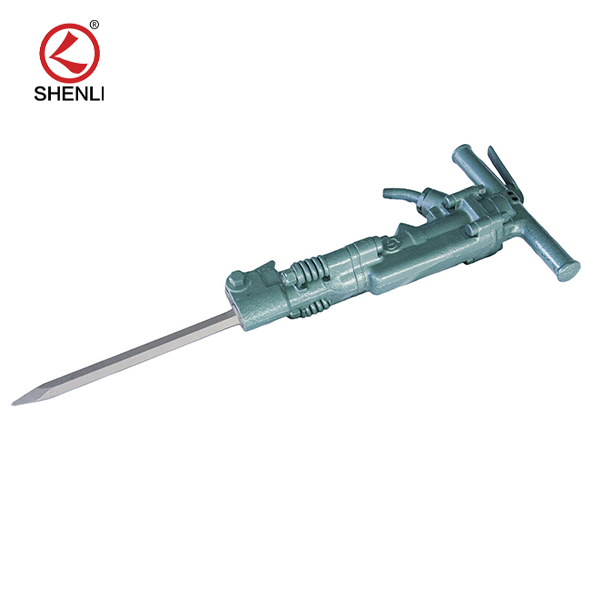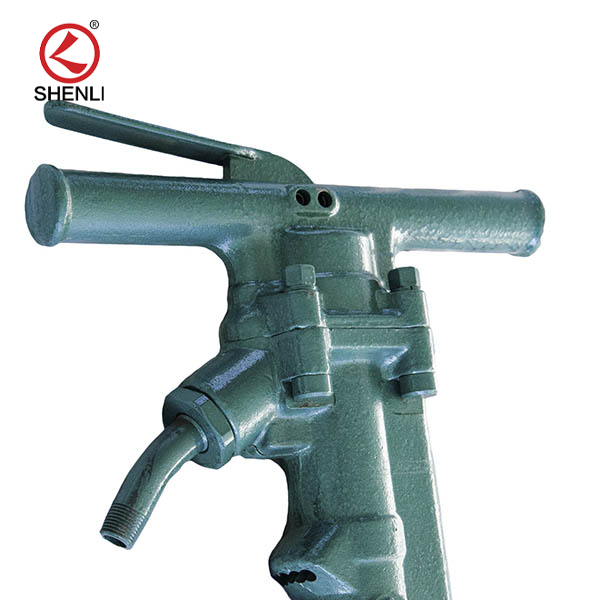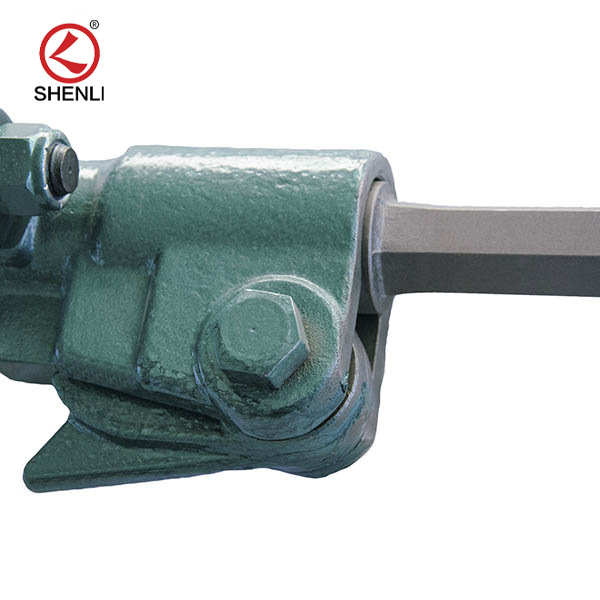 Meet the B47 Pneumatic Breaker – your new go to tool for breaking concrete or rock quickly and efficiently! Boasting a powerful piston diameter measuring at an impressive 47.6mm coupled with a piston stroke distance reaching up to 100mms makes it capable to strike up to a frequency rate as high as 1400 beats per minute!
Despite its powerful machinery attributes it weighs only about 21.5kg which makes it incredibly lightweight considering how robustly built this machine actually is! Being shorter than your average tool at only about 55cm long ensures that manoeuvrability would never be an issue.
The reason why the B47 Pneumatic Breaker stands out from almost any other tool is its maximum productivity and efficiency. With an air consumption rate as low as 1.6m³ and an air tube size of only 19mm means that it saves you plenty of time and money on compressors and energy costs.
Perfect for jobs that require working in tight spaces due to its brazing tail size of R25*105mm. This tools inlet size has the perfect measurements at 3/4 ensuring optimal performance compatibility with most compressors. And if all these features aren't enough this tool possesses a comfortable grip designed for extended periods of use without experiencing fatigue.
When it comes to choosing a trusty and efficient pneumatic breaker for your needs across multiple sectors such as construction , mining , or demolition – look no further than the renowned B47 . This powerhouse tool boasts exceptional proficiency levels with ease-of-use fundamentals guaranteed .
Don't hesitate any longer – add this breakthrough technology known as the B47 Pneumatic Breaker into your arsenal now to reap unparalleled benefits firsthand!
---
---