Utilized widely in the mining sector, the air-leg rock drill is a trusty tool for perforating hard materials such as rocks. This effective pneumatic system runs on compressed air and supersedes conventional mechanical drills in numerous ways. Its performance surpasses all expectations as it demonstrates immense power and productivity.
For those requiring impeccable accuracy during their drilling operations, the air-leg rock drill is the tool for the job. By utilizing powerful compressed air technology, this apparatus can precisely punch holes into both hard rock and other rocky materials of a range of dimensions. Offering additional ease of operation, this device is lightweight with excellent maneuverability, perfect for working within tight spaces.
Every operator can ensure safety with the air-leg rock drill—its full containment of the pressurized air within the tool completely removes the danger of electric shock or flames. Boasting an easy, no-lube-required setup, it is equally effortless and hazard-free to use.
The air-leg rock drill is created with longevity in mind, making it a sturdy and dependable choice for all drilling jobs. Finishing touches include a design capable of withstanding high-grade vibrations and bumps, as well as being able to endure the harsher environment conditions of a mining site due to its corrosion-resistant capabilities.
The air-leg rock drill is the cost-effective choice for any mining operation, as the relatively-affordable compressed air which powers the drill can be reused multiple times. Powering this drill requires no electricity at all, making it not only economical but also incredibly energy-efficient.
The air-leg rock drill is an essential mining tool that is both reliable and effective. Offering a powerful and efficient drilling performance, its ease-of-use and cost-efficiency make it an invaluable asset to any given mining operation. By operating with supreme accuracy while consuming low amounts of energy, the air-leg rock drill facilitates the drilling of tough surfaces with great precision.
Miners the world over rely on the power of the air-leg rock drill for their day-to-day operations when it comes to depleting the earth's precious resources. This machine is an invaluable asset for breaking through difficult substrates such as granite, sandstone, and limestone, swiftly and efficiently creating necessary presence in the rock for further procedures. No mining site can operate without this essential tool.
Compressed air powers a rock drill, which comprises an air compressor, a drill bit, an air-leg, and drill steel. To operate – the compressor is switched on and directs air to the drill bit. Pressing the bit against the rock face, the air-leg applies downward pressure to facilitate breaking the rocks and enabling the bit to penetrate them.
Crafted to safely work in hazardous and underground environments, the air-leg rock drill is constructed to be lightweight, easy to maneuver, and effective. This power tool is carefully designed to deliver its best performance in a range of settings, with the operator's safety at top priority.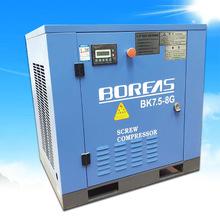 With its diverse capabilities, the air-leg rock drill can be deployed for a range of purposes. It is widely used to penetrate rocks for the purpose of blasting, extracting core samples, and facilitating mining endeavors. Furthermore, it is valued in tunneling projects, such as those conducted within subterranean environments. Additionally, the air-leg rock drill can be employed to form vents for securing bolts and other fixings, as well as perforating concrete and masonry walls.
For those in the mining industry, the air-leg rock drill is an absolute necessity, as compressed air powers it and provides its primary source of energy. This means that it can be used in areas with limited access to other forms of power, granting workers the freedom to perform tasks in more remote locations.
Designed for strength, efficiency, and reliability, the air-leg rock drill is the ultimate machine for getting through tough surfaces with ease. Its construction makes it robust and sturdy, so it can take on daunting duties without faltering. Even better, it works without producing any sparks or hazardous particles, making it a dependable and secure choice.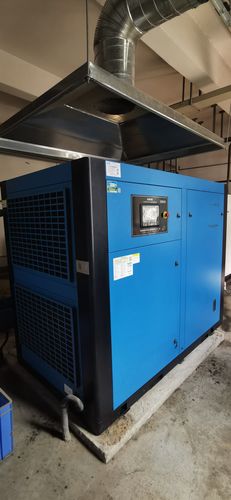 The air-leg rock drill is essential for mining operations. Incredibly lightweight and suited for a range of tasks, it runs on compressed air – perfect for places with limited resources and remote locations. As well as being convenient and efficient, it also comes with a safety setting so that operations can be conducted without hindrance. All in all, the air-leg rock drill is a valuable tool in the industry.

Post time: 2023-08-08
Related Product

Warning: Use of undefined constant rand - assumed 'rand' (this will throw an Error in a future version of PHP) in /www/wwwroot/www.sunritamachinery.com/wp-content/themes/msk5/single.php on line 69