An air compressor is an essential element of any domestic or commercial workshop. This machine is used to power various air tools like nailers, staplers, sanders, grinders, and drills. Additionally, it can be employed for inflating tires, filling air tanks for painting purposes, and topping up air mattresses. Air compressors can be powered by electricity or gasoline and are made of components that work together to deliver compressed air. If you know how each of the parts of an air compressor functions, it can help you sustain and fix yours accordingly.
Steel-crafted and rugged, the air compressor tank serves an integral purpose: storage. Laden with compressed air, these reservoirs offer varying capacities; from a single gallon for mobility to an expansive eighty in industrial settings. Primarily categorised by tank size, the selection of air compressors can be designed to meet any user's specific needs.
The air compressor relies on valves to ensure air is kept operating at optimal levels. These valves play an important role, as there are inlet and outlet valves that control the intake of air, as well as pressure relief valves that keep the air pressure regulated. Additionally, check valves are used to make sure the air only passes in one direction.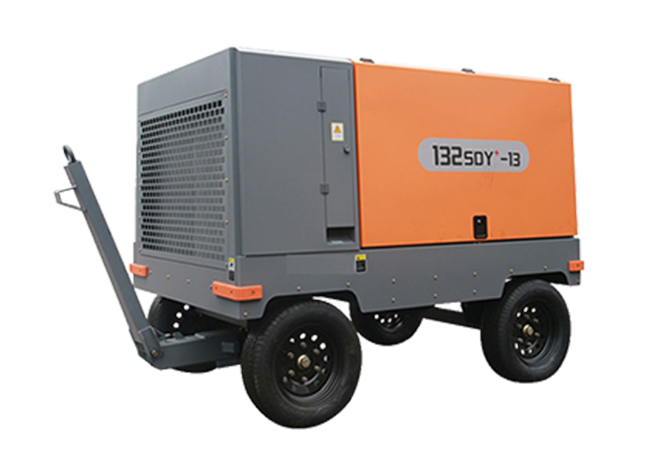 Measuring pressure, the built-in gauge reveals the amount of air in the tank. Highlighted with pounds per square inch (PSI), it mustn't exceed the pressure rating found printed on the tank's exterior.
Keeping the air clean is essential for the safe operation of your air compressor.To do this, an air filter is necessary; it traps any micro-particles, dust, and other debris from maneuvering its way into the device's tank. Ultimately, it serves to protect all the intricate moving parts of your compressor.
Regulating the flow of air, the air regulator, which is often adjusted with a knob or lever, helps to maintain the right pressure when sending it to the various air tools.
Air compressors are powered by two primary forces-electricity or gasoline. Electric motors offer soundless operation and are more efficient, while the more powerful gasoline motors may be employed in areas that lack electricity access. Ultimately, the motor serves as the power source for the air compressor.
The pump is undeniably the backbone of an air compressor, forcefully pushing compression into the tank. Its design can be either reciprocating or rotary in structure.
A connection is essential when it comes to connecting the air tools to the compressor. As such, connectors are employed for this purpose and come in two types: quick-connect, which are easier to make use of, and threaded ones, which ensure a firmer connection.
The air hose is the pneumatic link between the air tools and the compressor, or perhaps between the compressor and other air-powered devices. Generally made of flexible rubber or plastic, these hoses can come in varying lengths to best accommodate whatever purpose they are being used for.
An air compressor is an invaluable tool for a variety of jobs, from nails to paint and more. In order to reap the most rewarding outcomes from your air compressor, it's important to know its parts and their uses. Additionally, you need to select the right type of air compressor for the task you have in mind. If the tank is too small, you may not get enough pressure to use certain tools. On the other hand, if the tank is too large, it can be counterproductive for some applications. Choosing correctly can help you get peak results from your air compressor.
Whether you're working on your car, fixing up the house, or powering tools like nail guns, an air compressor is an inevitable addition to any shop or tool inventory. To make sure your machine runs smoothly, it's important to understand the parts of an air compressor and how they function. This article will walk you through different types of air compressor parts and their roles in the functioning of the machine.
The air compressor needs the air tank as its most vital component. The tank is the central part of the compressor, preserving the compressed air until it is required. Different sized tanks are accessible; from more compact, movable containers to bigger, static ones. The size will decide the amount of air that can be safeguarded and how often the compressor must be refilled.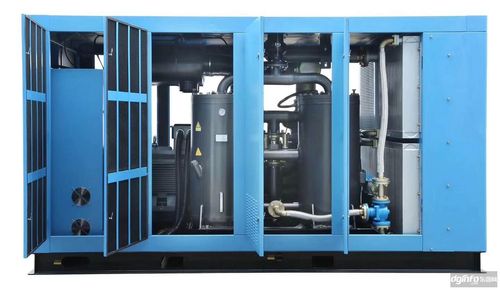 The driving force of an air compressor system is the air compressor pump. Its role is to compress the air in the circuit and this work is typically done by an engine powered by electricity or gasoline. Generally, the more powerful the compressor pump, the more air it can manage to pressurize within a certain time frame.

The air compressor's pressure regulator works as a safeguard to keep the tank's air pressure steady; this is done by managing the amount of air emitted from the compressor pump and into the tank. This mechanism helps keep the air pressure within an optimal range, ensuring that it is available for use whenever needed.

As well as the core elements, there are a selection of other air compressor components accessible. Air filters, for instance, provide a service by eliminating dirt and grime from the air passing into the tank. To make sure the air compressor is properly connected to the objects needing inflation, there is also air hoses. Compression fittings and pressure switches are available for secure connection and automated shut off/start of the compressor respectively.

When purchasing pieces for an air compressor, buyers should confirm compatibility between the components and the model of the machine. This will help ensure a secure fit between the components and equip the air compressor with whatever it needs to utilise at full capability. Additionally, selecting high-grade and resilient materials used in construction of the parts is essential to having them stay strong and reliable for an extended period of time.

When selecting air compressor parts, it is essential to examine the cost of the proposed components, the guarantee duration and the easy accessibility of replacing items. Thoughtfully reviewing all of these components will enable you to acquire the top parts for your compressor as well as certify that it can work appropriately.

Post time: 2023-07-27
Related Product

Warning: Use of undefined constant rand - assumed 'rand' (this will throw an Error in a future version of PHP) in /www/wwwroot/www.sunritamachinery.com/wp-content/themes/msk5/single.php on line 69