An air compressor designed with two stages provides an elevated amount of pressure compared to a single-stage compressor. This is because the two-stage type uses two stages to compress air instead of just one, thus creating a higher air pressure than is possible through one instance of compression. Positive displacement compression methods are employed in two-stage compressors in order to amplify the impact of pressure produced from the two stages.
While a single-stage compressor only produces a certain level of air pressure, the two-stage device amplifies that pressure substantially. In the first stage, the external air is forcibly drawn in and then compressed to a lower pressure. From there, it is sent onto the second stage where it's again compacted, this time to an even higher level of air pressure than what was achieved initially. The result is an output of force many times greater than what can be attained with a single-stage compressor.
For applications which require a boost in air pressure, such as the powering of pneumatic tools and air brakes, the two-stage air compressor is well-suited. Widely used in industrial settings like manufacturing plants and machine shops, this type of compressor can also be utilized for air conditioning systems in order to provide the higher level of pressure essential for cooling.
An electric motor fuels a two-stage air compressor, the crankshaft of which connects to the two stages. The rotation of the crankshaft via the motor sets the compressor in motion, drawing in atmospheric air and compressing it in the first stage. After that, the air is pushed through to a deeper second stage where it is condensed into a much higher degree of pressure.
When compared to single-stage machines, two-stage air compressors boast greater efficiency and cost-effectiveness with the same input of energy. This is because they are capable of compressing air to a higher pressure. Additionally, two-stage systems generate less noise due to the fact that it takes place over two stages instead of one.
The two-stage air compressor offers a dependable and powerful output of air pressure, and it's a snap to install and use. Unlike single-stage compressors, it provides a higher level of air pressure at a fraction of the cost. Plus, it runs quieter than single-stage compressors, making it an ideal choice for many applications. As an added bonus, the two stages work together to bring consumers higher air pressure powered by an electric motor.
For industrial purposes which demand increased power and efficiency, a two stage air compressor is the preferred choice. This type of compressor has two levels of compression which result in more compressed air being produced in a defined time span.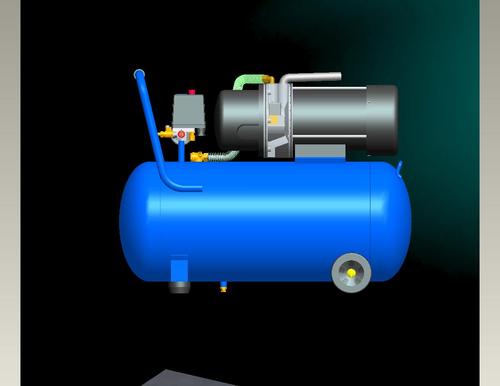 During the compression process, air is taken in at a low pressure and then increased in pressure with a piston or rotary-screw compressor in the first stage. Following that, the air is sent to the second stage where it is pressurized even further by a centrifugal compressor. This discharge pressure is typically much higher than that of the initial stage.
The dual-stage compression mechanism carries more benefits than its single-stage counterpart. Most notably, it permits more pressurization within the compressor, which can be especially useful for industrial purposes where significant amounts of pressure are desired. Furthermore, the two-stage compression also amplifies the efficiency; enabling more of the energy-input to remain stored in the compressed air.
Compared to single stage compressors, two-stage air compressors are infinitely more resilient. The double stage design balances the workload and lessens the chances of strain-induced breakdowns, making them reliable and trusty machines. On top of that, their noise levels are appreciably lower as they don't need to exert as much energy to reach the requisite pressure levels.
As opposed to single-stage compressors, two-stage air compressors are much more energy-efficient due to their dual compressing process. By compressing the air multiple times, this double action minimizes energy waste and reduces the amount of power needed to generate the same volume of compressed air, resulting in substantial financial savings.
For industrial projects that require a dependable and powerful air compressor, a two-stage model is well worth considering. Boasting higher pressures, improved reliability, decreased noise, and increased efficiency, this type of air compressor is sure to meet your requirements. The advantages of using such a compressor are unmistakable, making it an ideal choice for those looking for high-grade performance.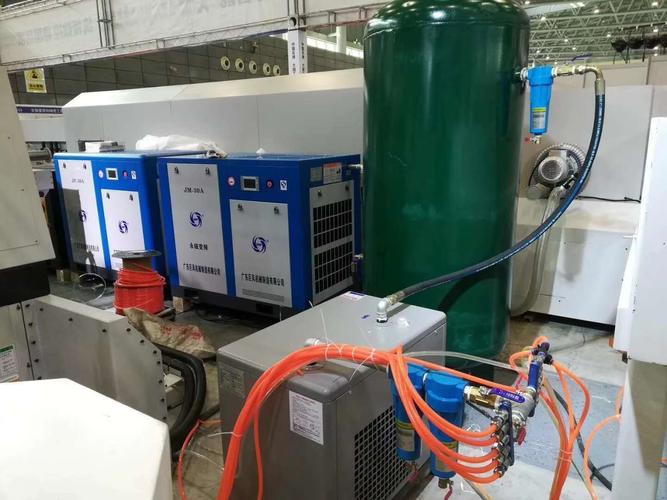 Post time: 2023-07-21
Related Product

Warning: Use of undefined constant rand - assumed 'rand' (this will throw an Error in a future version of PHP) in /www/wwwroot/www.sunritamachinery.com/wp-content/themes/msk5/single.php on line 69