Off-roading can provide a thrilling sense of exploration and adventure, but having the proper equipment is a must. A portable air compressor is particularly essential, as it allows an off-roader to keep their tires pressurized accordingly– critical for both safety and power on any type of terrain, including mud, sand, or rocks. It's no surprise that having an accessible air compressor is imperative for any off-road excursion.
With such a wide variety of portable air compressors on the market, choosing the right one for your off-roading requirements can be a challenge. To make things easier, here's a look at some of the best options and the key features to search for when selecting the perfect one for you.
For any off-roading enthusiast, it's essential to understand why portable air compressors are so crucial. It's not just about convenience, but safety as well. You never know when you'll encounter unexpected terrain hazards; these can cause a partial or even full deflation of your tires. With an air compressor, you can effectively counter this issue with a quick and easy tire inflation. Portable air compressors are a must for the off-roader seeking a safe and pleasant experience.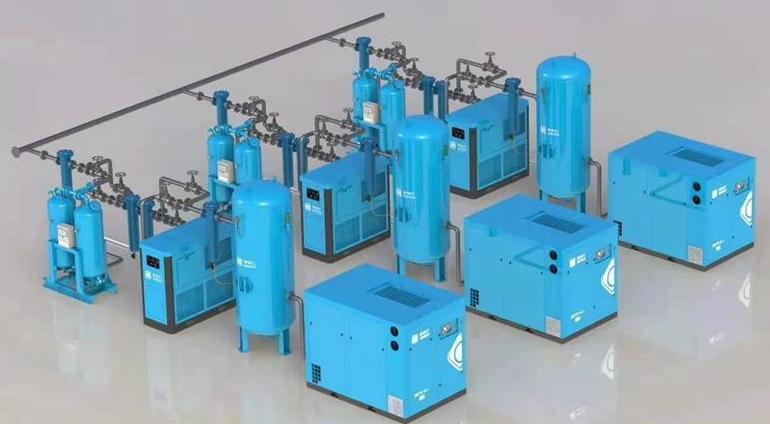 With the help of a portable air compressor, you can adapt your tire pressure to the ground you're encountering. The tire pressure should not be a uniform figure across various types of terrain; for instance, soft sand requires a distinctly lower pressure when compared with hard-packed dirt. By having this handy tool, you can modify your tire pressure to match the terrain and get the most out of your tires.
Taking a closer look at portable air compressors for off-roading, the VIAIR 88P should be your go-to choice. It offers plenty of power to quickly inflate your tires, while being lightweight and convenient. Even better, it has an LED light for easy use in the dark, making it an ideal selection for nighttime off-roading.
On the list of air compressors is the Smittybilt 2781 – an ultra-powerful model that can easily pump up even 33-inch car tires in a jiffy. Not just that, its portability means you can carry it along on your 4×4 escapades with no fuss.
The ARB CKMTP12 Portable Air Compressor comes highly recommended for those who love to venture off-road. An incredibly efficient model, this compressor is able to raise tires up to 35-inches, perfect for tackling the toughest of terrains. Simple to transport and store, this is an essential addition to your 4X4 excursion.
When you're taking your car off the beaten path, trust the Warn 90260 Air Compressor to handle the job. Constructed to be rugged and reliable, you can count on this compressor to inflate tires up to 37 inches; no matter where the road takes you.
If you're heading off into the great outdoors, or off-roading, it pays to invest in a reliable portable air compressor. Here are some pointers that may help guide you when purchasing one. Check that the compressor can meeting your needs for tire inflation. Additionally, look for a compressor specifically designed for off-roading, as they tend to be long-lasting and trustworthy. Importantly, take into consideration its level of user-friendliness and storage requirements – if it's simple to use and store away, your adventure should be smooth sailing!
To summarize, it's crucial that off-roading enthusiasts secure a portable air compressor. From rocky ground to sandy surfaces, these product indispensable when striving to reach your tires' maximum potential, permitting them to remain suitably bloated. With diverse kinds of air compressors out there, it's important to contemplate what fulfills your requirements and meticulously research your options before deciding.
Embarking on an exhilarating off-road journey calls for the correct tools and gadgets. Fortunately, a premium portable air compressor does the trick for navigating the wild outdoors – aptly suited to a terrain drenched in mud, rocky patches and dirt track widths. Not only does it offer necessary protection from your (potentially) lengthy driving adventures on such hazardous ground, but it can also be utilized to blow up rafts, mattresses, and other items that require inflation.
Choosing the perfect air compressor for your next off-roading adventure is an important decision requiring serious consideration. Factors such as size, power, and type all play a role in selecting the ideal unit. To help you make the ideal choice for your excursion, we've rounded up our top picks for the best portable air compressors for off-roading.
The Viair 400P: A Portable Supply of Air Pressure.
For anyone who loves to take their car out off-roading, the Viair 400P Portable Compressor is an essential tool. Its heavy-duty design features an impressive 12-volt, permanent magnetic motor primed to produce up to 150 PSI of tire pressure in no time. Plus, it has an automatic shut-off feature for safe and efficient use; it'll stop the motor from overheating, should you get overzealous with your inflation duties. Add it to your off-roading arsenal if you intend to drive cars, SUVs, or any other adventurous vehicles.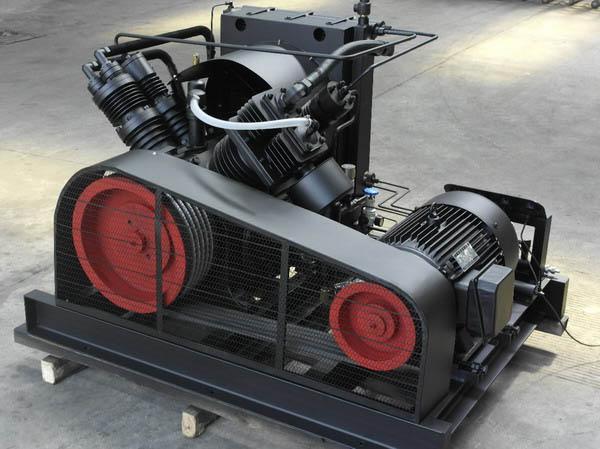 Smittybilt Stainless Steel 5.65 CFM Air Compressor: Ready for Any Job!

The Smittybilt 2781 5.65 CFM Portable Air Compressor is ideally suited for tough terrain. Thanks to its high-powered motor, the machine can generate 150 PSI of pressure in lightning-quick time. A 12-volt permanent magnet motor drives this compressor – and it will automatically shut off if it senses the engine is running too hot, safeguarding against damage. You'll be back rolling in no time!

Whether you own a car, SUV, or off-road vehicle, this compressor has you covered! Featuring a heavy-duty steel frame and an easy-to-read LED display, it is perfect for off-roading and is designed to handle the toughest terrain. Plus, the display is there to ensure that you always have accurate air pressure readings.

Get Ready to Pump Up with the 3. ARB CKMTP12 Twin Portable Air Compressor.

Perfect for off-roading, the ARB CKMTP12 Twin Portable Air Compressor is a trusty companion. Boasting two 12-volt, permanent magnetic motors with a remarkable performance up to 150 PSI, it will remain unphased on any terrain. Plus, the easy-to-read pressure gauge will ensure your tires are properly inflated. And for added safety it has an automatic shut-off feature to prevent possible motor overheating. This compressor is designed to be ultra durable and provide lasting performance.

With the speed of this reliable compressor, you can fill your off-road tires in mere minutes! Perfect for cars, SUVs, and other four wheelers, it makes the toughest off-roading a breeze.

4. Get Ready For Your Ride with the ARB CKMTA12 On-Board Portable Air Compressor

For the daring off-roader, the ARB CKMTA12 Portable Air Compressor is ideal. This sophisticated compressor is designed to be mounted directly onto your vehicle, boasting a 12-volt, permanent magnetic motor that produces a whopping 150 PSI of pressure – perfect for your off-roading needs.

This quality compressor features an easy-to-read pressure gauge, guaranteeing the accuracy of your tire inflation. Off-roading is a cinch with this compressor – suitable for cars, SUVs, and other off-road vehicles.

With the right information, selecting the perfect portable air compressor for your off-road excursions will be a breeze! Before making your pick, take some time to weigh variables such as size, power, and type. Additionally, keep in mind that these robust machines should be able to withstand the rigors of harsh environments. After examining all the available options – this guide has all the knowledge you need – you are sure to make a well-informed and confident choice.

Post time: 2023-07-14
Related Product

Warning: Use of undefined constant rand - assumed 'rand' (this will throw an Error in a future version of PHP) in /www/wwwroot/www.sunritamachinery.com/wp-content/themes/msk5/single.php on line 69