Bring an extra dose of convenience to your toolbox by picking up a portable electric air compressor! Easy to move around and lightweight, this handy piece of equipment can make a bunch of projects simpler and faster. Pop a tire in need of some air, grab that spray paint and get creative, or put some power behind an air tool – whatever the task, get it done with a portable electric air compressor.
Electric energy is the power source for many tools and activities, and a portable air compressor can convert it to power your air tools or inflate items quickly and easily. This device puts air under pressure into a contained space before allowing you to utilize it through a hose or nozzle. Portable air compressors come in sizes ranging from tiny to huge; the size affecting the amount of pressure it can generate and the strength of the air tools it's capable of handling.
Portable electric air compressors are a great option when it comes to versatility and convenience of use. These compressors are designed to be light in weight and easily transported, making them perfect for workshops, garages, and even while travelling. To add to their convenient nature, many portable electric air compressors come with a carrying case, allowing the user to transport the device perfectly.
Portable electric air compressors come with a diversity of applications, from the more light-hearted inflating beach balls to the more labor-intensive powering of nail guns. Not only that, but they are perfect for keeping your car tires and bike tires in top shape through cleaning and filling. Some of these units can even run air tools like drills and sanders.
Before selecting a portable electric air compressor, carefully consider the size and range of tasks you plan to use it for. If you are intending to power air tools, it's imperative to ensure that the device is able to generate sufficient pressure and power for those tools. Simultaneously, if you intend to inflate objects, make sure the compressor is capable of creating the desired pressure levels, too. Moreover, don't forget to think about size; larger devices may deliver more power, but they're heavier and can be more awkward to take along.
Following the guidelines provided by the manufacturer of a portable electric air compressor is paramount since it contributes to its safe and secure operation. Moreover, ongoing maintenance is required to prevent worn or broken components, which could lead to adverse consequences and suboptimal performance.
All in all, portable electric air compressors are an ideal pick for a wide range of projects. Their lightweight nature makes them effortless to transport, while their versatility is impressive. However, selecting the correct size and type of compressor for the job is necessary and needs to be done with due diligence. If the manufacturer's information is followed precisely and adequate maintenance is provided, these portable electric compressors can offer dependable service for years.
Electric air compressors have become a staple among homeowners and professionals in recent times. Their versatility is immense, functioning as a tire inflator or powering various tools and machinery. In this article, we will explore the advantages of electric air compressors, practical uses, and how to select the most suitable one for your requirements.
Exploring the Benefits of Portable Electric Air Compressors
Electric air compressors provide several benefits over their old-school alternatives, including a much quieter performance that is ideal for places where noise can be a nuisance. Plus, with their more energy-efficient design that does not depend on a large engine, they are the obvious choice for those wanting to save on energy bills.
Portable electric air compressors offer increased convenience compared to traditional air compressors, allowing them to be moved around comfortably while requiring little setup. This is a major advantage in tight-spaces, or any place where there is limited access to power. Plus, with an electric operated system, worry about overheating is virtually eliminated, which can be a common occurrence with other compressor models.
Utilizing Portable Electric Air Compressors
Electric air compressors can lend a helping hand, both around the home and on the worksite! Inflation of tires, air mattresses and pool toys is a breeze with a portable compressor; on a job they can be used to fuel tools like drills, sanders and nail guns, as well as pneumatic tools like impact wrenches or air ratchets.
Discovering the Ideal Portable Electric Air Compressor
If you are in the market for a portable electric air compressor, there are a few considerations to keep in mind. Prior to selecting a model, think about the type of tasks you will be using it for. For activities such as tire inflation or helping to power air tools, search for compressors with a CFM (cubic feet per minute) figure that fits your needs. When looking at powering tools or machines, find one with a satisfactory PSI (pounds per square inch) rating.
It's imperative to bear the compressor size and weight in mind when picking one, especially if you're dealing with limited space. Models that are lightweight will be far easier to transport between worksites, so pay attention to this factor. The CFM and PSI ratings also help elucidate the power available so ensure you're aware of these metrics as well.
When making your selection, it is essential to consider how audibly disruptive the compressor will be. Although some devices produce a good amount of noise, there are models on the market that achieve low sound levels, which may be critical if you are operating in particularly sound-sensitive situations.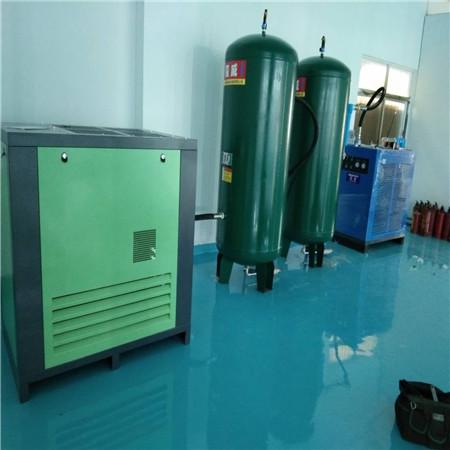 When looking for an electric air compressor, it's essential to consider the type of work you'll be using it for, its size, weight, and the amount of noise it produces. Doing so will make certain that you get the most suitable model for your requirements. Portable electric air compressors can prove to be immensely useful in a range of applications, from filling tires to powering up machines and tools. Additionally, these types of compressors are generally regarded as being quieter, more energy-conscious, and provide a greater level of convenience than their traditional counterparts.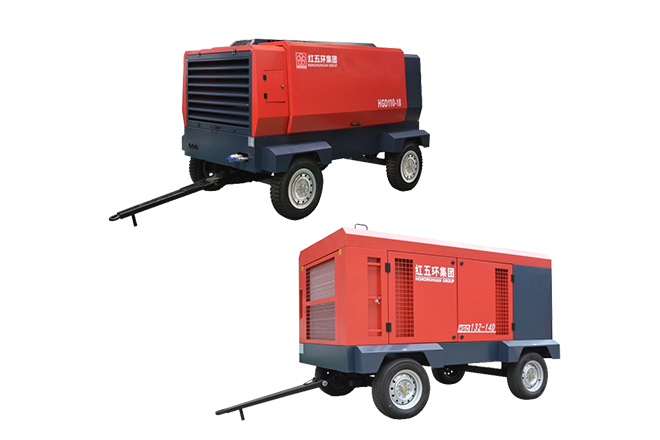 Post time: 2023-07-11
Related Product

Warning: Use of undefined constant rand - assumed 'rand' (this will throw an Error in a future version of PHP) in /www/wwwroot/www.sunritamachinery.com/wp-content/themes/msk5/single.php on line 69